Totem Design House (TDH) is an exemplar of Indigenous businesses model to have a significant influence in how Indigenous businesses operate differently. Established in 2014 by Erin Brillon, an ardent proponent of Haida and Cree traditions, TDH has seen considerable growth since its inception, emerging as a vibrant and influential entity situated at the intersection of Indigenous heritage and environmentally aware business practices.
---
Cultural Preservation Through Artistic Expression
TDH is dedicated to honouring the illustrious Northwest coast art form. This is achieved by creating locally produced, culturally genuine goods that exhibit the exquisite aesthetics of Northwest Coast art, through the products THD's creates, they disseminate cultural knowledge which serves to build bridges of understanding of Indigenous culture. The works produced by TDH are not simply consumer goods, but serve as a tangible link to a culturally significant legacy.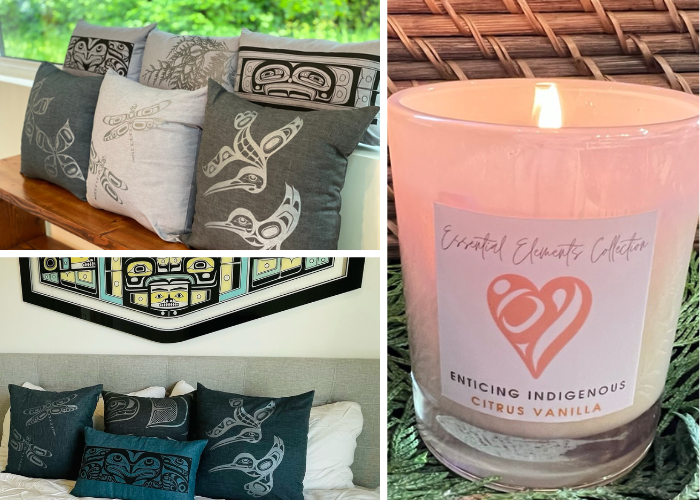 ---
A Resolve to Giving Back
Erin Brillon has a broader perspective than just business. TDH is built on a foundation of Indigenous values- the first being operating as eco-friendly as possible, the second is sourcing supplies and materials as locally as possible which serves to stimulate a local economy. The third aspect as mentioned earlier that sharing cultural knowledge through the products serves to educate the broader public about the culture. And finally, TDH is a social enterprise that gives back. TDH is committed to helping Indigenous communities and founded Copper Legacy Indigenous Empowerment Society to fund a number of initiatives and activities. From supporting Indigenous youth suicide prevention program to Cultural legacy work with Chiefs in training projects, the society funds a variety of grassroots programs and projects. Their dedication to empowerment is also seen in the fact that they hire only Indigenous people and emphasize mentoring. Erin is actively involved in mentoring other Indigenous company owners, paving the path for the next generation of successful businesspeople from her community.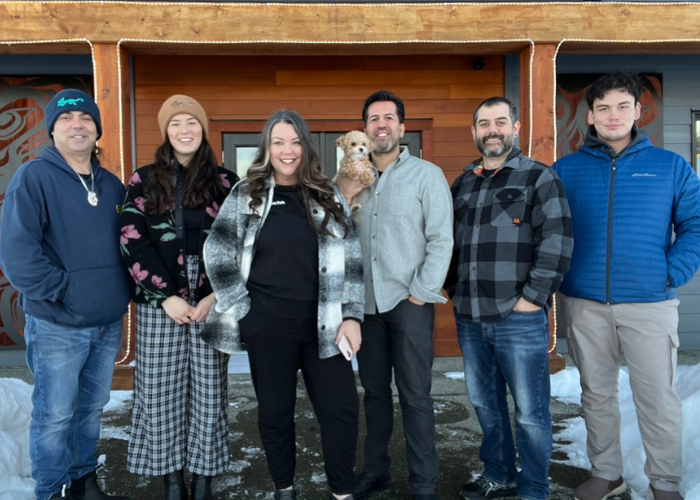 ---
A Shining Example of Ethical Business Practices
With a focus on cultural preservation, environmental advocacy, and Indigenous community empowerment, TDH is a model for ecological and socially responsible business operations. TDH has established itself as a pioneer at the crossroads of Indigenous art, ecology, and socio-cultural empowerment at a time when these issues have utmost importance.
Thanks to Erin Brillon's foresight and the collaborative efforts of her talented staff, TDH has grown from a one-woman operation in her house to a significant player in the fields of Indigenous art and eco-friendly business. The company is proof of their dedication to conserving Indigenous tradition and the transformative potential of commerce itself.
Totem Design House exemplifies what it means to be a socially responsible and culturally rooted business. Their journey from humble beginnings to a thriving enterprise is a testament to the transformative potential of combining Indigenous heritage with eco-conscious entrepreneurship. TDH is a company, but it's also a movement, a potent example of how corporations can be catalysts for positive social change by supporting causes like heritage preservation, environmental responsibility, and citizen empowerment. To explore their wide range of products and offerings, check out https://www.totemdesignhouse.com/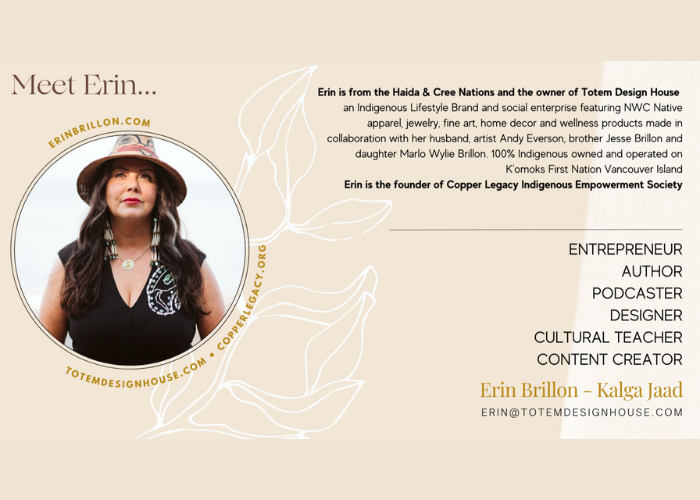 The Indigenous SME Magazine is a valuable resource for small Indigenous businesses in Canada,  including nascent and well-established Indigenous enterprises. To access our magazine, kindly go to the  following website here. You can stay informed of up-to-the-minute news;  please consider following our Twitter account at @IndigenousSme. .We invite you to  join our community, comprised of individuals passionate about the field of business.