The New Brunswick Small Business Guide:
An All-Inclusive Reference from Establishing to Building Your Business in New Brunswick
Welcome to your essential business guide for New Brunswick; here, you can find the most important information regarding all stages of your business's lifecycle. Right from the initial phase, which entails establishing and operating, to expanding and growing your small business in the region. The CanadianSME Small Business Hub team strives to equip you with all the necessary tools and resources along with vital insights incumbent to navigate your entrepreneurial journey. Every piece of information in our New Brunswick Small Business Guide has been thoroughly researched and meticulously curated just for you. It also offers all the support and advice you need to ensure your business thrives in this vibrant province.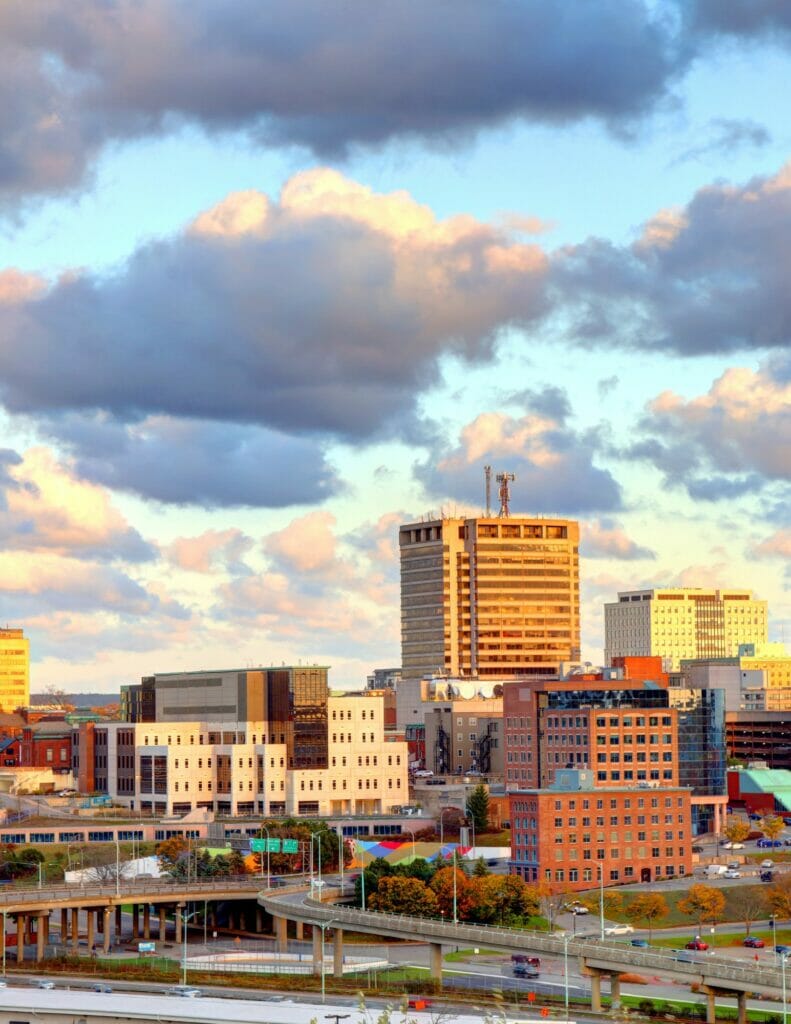 In 2022, New Brunswick's GDP hit a whopping $32.3 billion, an over increase of 1.3% in the past five years. This is a clear sign of the province's robust economy and nurturing entrepreneurial environment, which offers a unique combination of resources, market access, and government support. This Atlantic province is an ideal location for startups and small businesses seeking to leverage the opportunities provided by its diverse sectors.
New Brunswick's economy includes agriculture, forestry, fishing & hunting, retail commerce and manufacturing, healthcare, and seafood, giving many business options. Its Atlantic coast location and strong port facilities contribute to its economic success. New Brunswick is also getting attention for its sophisticated industry, which could lead to a prosperous future—advanced manufacturing, agritech, cybersecurity, digital health, energy innovation and information & communications technology.
As Canada's only officially bilingual province, New Brunswick offers access to both the English and French markets within Canada. While its strategic position on the Atlantic coast provides an advantageous connection to European and American markets, making it a key gateway to international market exposure for Canada's small and medium businesses.
New Brunswick is home to an exceptionally talented and skilled workforce which also happens to be bilingual – an attractive trait for businesses seeking diverse talent. The province's commitment to quality education and welcoming immigration policies further enrich its labour pool.
The government of New Brunswick actively and pre-emptively fosters a business-friendly environment using a number of measures and means to encourage business activity. Through various tax incentives, grants, and funding programs aimed at businesses of all sizes, the provincial government effectively works to promise business growth and innovation. The province also supports a dynamic technology and innovation ecosystem, with various accelerators, incubators, and co-working spaces available.
Apart from its attributes conducive to business, the residents of New Brunswick enjoy a superior quality of life. This stems from a strong sense of community and, essentially, the warmth and friendly locals. In fact, New Brunswick is rated as the safest among all provinces because of its relatively lower crime rates. Besides these, the province's natural beauty, diverse cultural heritage, and an array of recreational activities make it a pretty pleasant place to live and do business.
Explore the Best Available Resources for
SMBs and StartUps in New Brunswick
The Atlantic Provinces Chamber of Commerce
The Maritime Board of Trade that was established in 1896 became the Atlantic Provinces Chamber of Commerce when Newfoundland and Labrador's respective chamber joined it in 1974. The official website states that APCC "actively partners with members and other organizations to impact a strong, vibrant and growing Atlantic Canada. It is a catalyst to influence, educate and advocate on policy-related issues that support business, to deliver high-value services and opportunities to our members, and to support and promote initiatives that contribute to sustainable economic growth in the region." APCC is an advocate for over 16,000 businesses of different scales and sizes and works tirelessly in representing them to the higher-ups in the province.

Canadian Federation of Independent Business
The Canadian Federation of Independent Business is another excellent option to turn to when you feel you need some help with your small-scale business in New Brunswick. Dedicated to helping small firms and entrepreneurs, CFIB is the largest non-profit organization with more than 95,000 members. 
The CFIB plays a vital role in advocating for small-scale businesses, whether with the government or politicians. Additionally, they provide specific business tools and practical resources plus on-call counsellors if you still have a doubt.
Atlantic Canada Opportunities Agency
The Atlantic Canada Opportunities Agency (ACOA) works to create opportunities for economic growth in Atlantic Canada by helping businesses become more competitive, innovative and productive, by working with diverse communities to develop and diversify local economies and by championing the strengths of Atlantic Canada. Together, with Atlantic Canadians, we are building a stronger economy.
Business Development Bank of Canada (BDC)
At BDC, we know business owners. We've been working with them for more than 75 years. We know their challenges and we understand their needs. And we want them to grow and succeed.
Fredericton Chamber of Commerce
True to their tagline, the Frederiction Chamber of Commerce definitely is the voice of business in the city. Representatives of the varied interests of the community, they are on a mission to "help business improve, innovate and grow through networking, shared services, advocacy and results." With strong organizational values, the Fredericton Chamber of Commerce's vision for a "stronger community through business prosperity" is not an unachievable task. Therefore, the members ascertain that they are honest to their goals and work for the greater good of the community.

Futurpreneur has been fueling the entrepreneurial passions of Canada's young enterprise for over two decades. We are the only national, non-profit organization that provides financing, mentoring and support tools to aspiring business owners aged 18-39. Our internationally recognized mentoring program hand matches young entrepreneurs with a business expert from a network of more than 2,600 volunteer mentors.
New Brunswick Business Council (NBBC)
The New Brunswick Business Council (NBBC) consists of leaders and CEOs who are committed to ensuring New Brunswick meets its full potential. Everyone on the Council has a deep, personal stake in this province and its future.
Opportunities New Brunswick (ONB)
Opportunities NB (ONB) works with businesses of all sizes in every region of New Brunswick — helping them to invest, grow, scale, and tap new markets for their products and services. If you are a business operating in the province, or a potential investor interested in pursuing business in New Brunswick, ONB is there for you every step of the way.
Planet Hatch opened its doors in the fall of 2013 with the mission of supporting startup entrepreneurs through integrated program service delivery and creative physical infrastructure. Since then, we've supported over 200 new companies that have created 400 local jobs. Approximately 80% of our 'graduates' are still in business and growing today.