Steven Vanloffeld, a member of Saugeen First Nation, ON, is the Founder & CEO of eSupply Canada, an Indigenous-owned online distributor of office, janitorial, and industrial supplies. He is also the owner and principal consultant of INDsight Consulting, a research and evaluation firm that works with governments, public institutions, private companies, Indigenous peoples, communities, and organizations to facilitate relationships that lead to meaningful change. Steven's latest venture, Tiny Homes on Huron-a tiny home cottage resort-is set to launch in the summer of 2022.
In an engaging conversation with Indigenous SME, Steven Vanloffeld, Founder & CEO of eSupply Canada, shared his entrepreneurial journey and commitment to Indigenous community economic development. He detailed his company's unique franchise model which fosters Indigenous community ownership, redirecting spending from large corporations to local communities. Drawing from personal experiences of adversity and his tenure at Saugeen First Nation, Vanloffeld shed light on the economic landscape of Indigenous communities. As the former Executive Director of ANCFSAO, he discussed his role in transforming the child welfare system. He also highlighted eSupply Canada's Future Leaders Development Program, supporting Indigenous students' education. A recipient of the City of Toronto's Indigenous Affairs Award and a former Pierre Elliott Trudeau Foundation Scholar, Vanloffeld affirmed how these recognitions continue to drive his advocacy for Indigenous people in Canada.
---
As an entrepreneur with a passion for Indigenous community economic development, what inspired you to found eSupply Canada, and how does its unique franchise model promote Indigenous community ownership?
I started this company after serving as an elected member of council at my First Nation and seeing how much revenue was leaving the community and going to big box retailers. These retailers didn't have to earn our business, they got it because they existed and out of necessity. Worse still, many of them would racially profile our community members who shopped at those stores simply because they are Indigenous. So I said to myself, we need to start using our purchasing power as a carrot and stick with these retailers, and ultimately start acquiring these supplies from a community-owned business. So, I looked at what we were purchasing and found that $4.1 million was leaving our community for 'materials and supplies.' When I dug further into it, these expenses were for office and cleaning supplies and other materials we needed to keep the community running. And thus, the concept for eSupply Canada was born. We are a national online distributor and franchisor of office, janitorial, and industrial supplies. We carry over 1-million products and ship to communities and places of businesses across Canada. We also give governments and corporate Canada an Indigenous alternative to their current suppliers and help them deliver on their commitments to economic reconciliation and Indigenous procurement. And we are the only company in Canada with a model focused on Indigenous community ownership and giving them a vehicle to address economic leakage and take advantage of development in their territories through procurement and supply-based partnerships.
---
Having served as an elected member of the council at Saugeen First Nation, could you share some of the key economic opportunities and challenges facing Indigenous communities in Canada?
Indigenous communities in Canada have access to a significant amount of natural resources, including minerals, timber, and oil and gas. Some communities have entered into partnerships with resource companies to develop these resources, providing economic benefits and employment opportunities.
Tourism is another key opportunity. Many Indigenous communities have developed cultural tourism initiatives, including guided tours, cultural festivals, and arts and crafts sales. Some even have wineries, golf courses, wilderness lodgers, and resorts.
Importantly, Indigenous entrepreneurship is on the rise in Canada, with many Indigenous-owned businesses starting up and growing in various sectors, such as construction, retail, and professional services.
As for challenges, probably the greatest issue is a lack of access to capital. Indigenous peoples and communities often face challenges in accessing capital to start or grow businesses due to factors such as lack of collateral due to the reserve system. This lack of access to capital can hinder economic growth and development.
Furthermore, many Indigenous communities are located in remote areas, which can pose logistical challenges for economic development, including access to markets, transportation, and infrastructure.
While there are many more, I would say that the opportunities far outweigh the challenges. Indigenous peoples need the right partners and supports to help realize their full potential.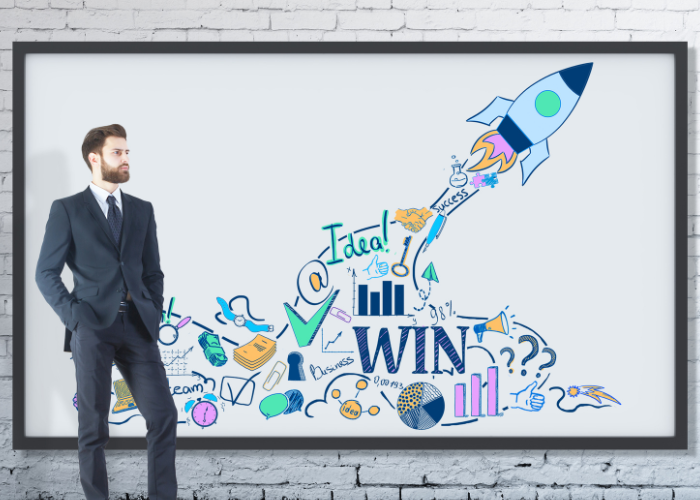 ---
Your personal journey includes overcoming adversity, such as experiencing homelessness and dropping out of university. How have these experiences shaped your approach to entrepreneurship and community leadership?
Experiencing homelessness and dropping out of university are undoubtedly challenging experiences that can be very difficult to overcome. However, these experiences can also teach us valuable lessons about resilience and perseverance that can be applied to entrepreneurship and community leadership.
As an entrepreneur or community leader, it's important to be resilient and adaptable in the face of adversity. Having gone through tough times, individuals can develop the ability to pivot and make the best of a difficult situation. This type of resilience can be invaluable in the world of entrepreneurship, where obstacles and setbacks are a common occurrence.
Additionally, overcoming adversity can help individuals develop empathy and understanding towards others who may be struggling. It can help individuals approach leadership roles with a greater sense of compassion and a desire to help others succeed, which can be especially important in the context of community leadership.
---
As the former Executive Director of ANCFSAO, you played a critical role in supporting province-wide child welfare system transformation. Can you discuss some of the strategies you implemented to improve outcomes for Indigenous children, families, and communities?
I was someone who came from outside the child welfare / social work sector, so my first priority was to build credibility with sector partners, stakeholders, and government. Part of the reason I was hired was to turn the organization around as it was facing a number of challenges. I used addressing those challenges and delivering on outstanding projects as a way to build that credibility. Being new to the sector also meant that I had to learn a lot and meet frequently with my membership, which gave me real-time insight into the challenges Indigenous children and families were facing across the province. Armed with this knowledge, I made sure I participated at every senior-level sector table to bring forth the issues of reform that would lead to greater Indigenous control over Indigenous child welfare. Because we were a small organization (I was the only employee), I turned every opportunity or outcome, be it big or small, into a press release and sent it out on the wire and to partners to keep us in the media. I wrote opinion pieces in newspapers to share our perspectives with Canadians. When a government sector review was happening, I participated in as many regional discussions as possible throughout the province, so when the regional reports were rolled up into a final report our key messages would be seen as consistent themes in the final report which we could use to support our advocacy efforts. Based on these efforts and the government's transformation agenda, I made a budget request that was several times the size of any budget the organization had ever received, and was awarded the request. And finally, I topped it off with a province-wide Indigenous child welfare conference that brought together the biggest names Indigenous child welfare in Canada along with 400 participants as a 'welcome to the new ANCFSAO' coming out party.
---
Your business aims to redirect spending from large retail corporations to benefit local communities. How does eSupply Canada achieve this goal, and what impact has it had on Indigenous communities so far?
Simple. Many Indigenous communities have few businesses to create an economy. As a result, revenue leaves these communities to the surrounding non-Indigenous towns and retailers for the purchase of goods and services. eSupply Canada gives Indigenous communities an online platform that brings together over 1 million products they need to operate; items they're currently getting from big box. With our platform, the average Indigenous community could net back over $200,000, while also using it as a vehicle to drive sales revenue from developers in their territory.
---
Could you tell us more about eSupply Canada's Future Leaders Development Program and how it supports Indigenous students in their educational journey?
Part of the reason I started eSupply Canada was because I grew tired of seeing millions of dollars leave my community every year to big box retailers that took our business for granted and didn't give back to the community. So I made giving back core to our mission and launched our Future Leaders Development Program. The program supports Indigenous students pursuing post-secondary in the field of business, economics, law, and the trades. I was intentional about targeting these fields because these professions are still largely underrepresented by Indigenous peoples yet have the potential for the greatest contributions to personal, professional, family, and community life. I am proud to say we made our first 10-year, $25,000 contribution to the Chippewas of Nawash Board of Education last year. What's better, is that every customer of eSupply Canada plays a role in making this happen.
---
As a recipient of the City of Toronto's Indigenous Affairs Award and a former Pierre Elliott Trudeau Foundation Scholar, how do these recognitions influence your ongoing advocacy for Indigenous people in Canada?
Receiving recognition for my advocacy work as a recipient of the City of Toronto's Indigenous Affairs Award and as a former Pierre Elliott Trudeau Foundation Scholar has been an incredible honor and privilege. These recognitions have further solidified my commitment to advocating for Indigenous people in Canada and have motivated me to continue pushing for meaningful change.
As a recipient of these awards, I feel a great sense of responsibility to use my platform to amplify the voices of Indigenous people and advocate for their rights and well-being, particularly from an economic development standpoint. I believe that recognition brings not only visibility to the issues facing Indigenous people, but also a responsibility to use that recognition to drive positive change.