Marketing is a vital facet of any organization or business operations because sales or revenue generation thrives on it. Perhaps this is why marketing has been evolving over time, especially as tech and innovation have soared to newer heights. With the advent of digital or social media marketing, already creating a niche in the Canadian business ecosystem, one organization owned by an Indigenous woman entrepreneur is causing a stir for all the right reasons. Truly Creative Marketing has all the elements to carve its own path to success, which, quite frankly and much to our amazement, it has.
Led by Chana Trudel, a passionate Marketing Specialist, and skilled CEO, the organization is dedicated to delivering exceptional results through effective marketing services and strategies. Truly Creative Marketing has been at the top of its game to help business owners reclaim their time and invest it in doing what they love, all while prioritizing simplicity and straightforwardness.
As a member of the Indigenous Cree Metis, Chana Trudel has been nominated for two highly esteemed awards in Canada. These include the 2023 Indigenous Entrepreneur Award from Alberta Women Entrepreneurs and the 2023 Indigenous Entrepreneur Award from Pow Wow Pitch. She was also awarded the 'Medal of Honour' by the Town of Slave Lake for her efforts during the Slave Lake May 2011 Fire and Recovery, which was the largest fire in Alberta's history. The event is believed to have destroyed approximately 40% of the houses in our community, as well as all of the essential infrastructure. She volunteered at the emergency call center in the country, and her family was among the first to assist in coordinating the return of residents. Today, Chana closely coordinates with the Metis Nation of Alberta Region 5 Team, an illustrious client of Truly Creative Marketing. Besides that, she teaches cultural art lessons that entail learning about the art & culture of the Metis Nation, including making earrings, beading, dreamcatchers, dot art painting, etc.
---
Tailor-made Marketing Packages for Tapping Full Potential
Since every business is unique and has a distinctive set of challenges to overcome, Truly Creative Marketing takes precedence by diving deep down into its core vision and goals. With a team that truly becomes invested in the success of their client's businesses, they take the time to learn about their client's business objectives.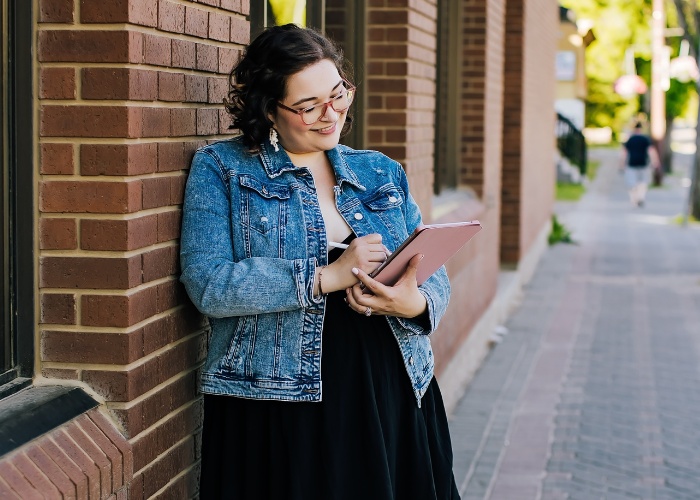 The personalized approach enables them to develop tailor-made marketing plans or packages that perfectly align with the objectives of each individual business. By offering an array of services that are designed to drive visible business growth, Truly Creative Marketing spans its action plan from crafting visually engaging websites to implementing comprehensive SEO, social media management, and marketing strategies. As such, the company ensures that every aspect of its services works cohesively together.
---
Facilitating Financial and Time Efficiency for Business Owners
Entrepreneurs often find it overwhelming and tedious to navigate through the complexities of running a business and digital marketing. Truly Creative Marketing simplifies and streamlines the entire marketing process to effectively make sense of everything while also working on delivering solutions. This way, business owners can save ample time and resources just by letting Truly Creative Marketing take over the entire process.
The newfound time freedom enables entrepreneurs to concentrate on their true passions and devote more energy to their core business activities. And this is how the company's approach focuses on achieving results, ensuring that marketing efforts effectively attract new clients and customers.
---
Passionate Expertise at Your Service
Truly Creative Marketing thrives and functions by combining passion and expertise, all owing to their Indigenous roots. The team is genuinely enthusiastic about their work, which is clearly reflected in their high output quality. They combine the talents of creative individuals and strategic thinkers to create visually stunning designs and impactful marketing campaigns that successfully convert potential customers into loyal patrons. The company's approach is centered around minimizing stress and prioritizing the client's needs. This ensures that the entire process is smooth and enjoyable, leaving clients satisfied and happy every step of the way.
Chana Trudel was recently diagnosed with ADHD, a mental disorder where the affected person struggles with focus and management of emotions. She is learning to navigate day-to-day challenges through ADHD and has hired a team that could fill the gaps where she lacks as the captain of her ship. Chana has not allowed this disability to affect her professionally or her business and has actually gained strength from it. With ADHD, Chana's able to perceive things better, have the intuition to make better decisions, and offer guidance to those who are unable to see the bigger picture. With her visionary leadership, she wants to change the stereotype related to those struggling with a mental disorder and the notion that such people can be difficult to work with. Chana has ensured to incorporate adaptability, compassion, and a team of neurodivergent (ADHD) ladies who love to help, learn and influence. Her team has reaffirmed their trust in her and shown gratitude for the positive impact they exert as a team.
As businesses leave their marketing needs in the capable hands of Truly Creative, they gain the freedom to focus on what they love, knowing that their marketing is in expert hands. The company's fame lies in empowering its clients to achieve their goals on their terms, making them an indispensable ally in the journey toward entrepreneurial triumph. For those ready to take their businesses to new heights, Truly Creative Marketing is the beacon to light their way.
Based in Northern Alberta, Truly Creative Marketing aims to tackle the issue of limited opportunities for graduates in the fields of graphic design, website design, and advertising. The company is actively engaged in the process of hiring, shaping, and training young artists to join their subcontractor team. This opportunity provides them with valuable experience in the field. They are deeply committed to nurturing creativity and fostering cultural connections, which motivates them to make a positive impact not only within their community but also in wider spheres.
Chana supports her team members as they each embark on their own unique journeys of reconnecting with the Métis culture. It is truly a remarkable experience to witness their progress and growth. In her personal life, Chana devotes her time to volunteering and has recently taken up teaching cultural classes. Through these classes, she aims to pass on her knowledge and teachings to both elders and youth. She offers a variety of lessons, including beading, dot art painting, and more. Due to its location in Northern Alberta, there are limited opportunities available for students who have completed their post-secondary education in graphic design, website design, or advertising. Truly Creative Marketing is actively working to bring about change in that regard.
So if you're looking for solutions to your digital marketing challenges your way, log onto the official website of Truly Creative Marketing at https://www.trulycreativemarketing.com/ and embark on the road to entrepreneurial success today!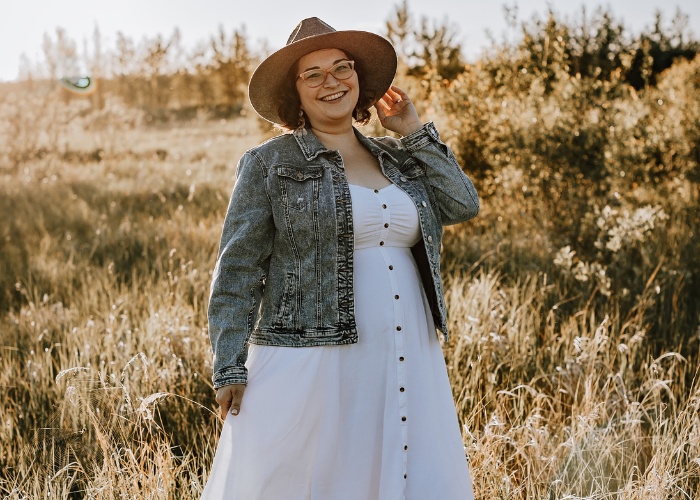 IndigenousSME sheds a spotlight on the contributions made by indigenous-owned businesses that distinguish themselves through the use of unique and creative approaches. Follow our Twitter page at @IndigenousSme for more information on these businesses, or subscribe to Indigenous SME Business Magazine at https://bit.ly/42RxQuA to read more articles like this one.