It's customary in the Indigenous culture to smudge your skates, sticks, and other hockey gear with sweetgrass or sage before getting on the ice. It is a way of requesting protection and goals from the deadly spirit watching over. The Saskatchewan clothing brand founded by Harlan Kingfisher derives its name from this Indigenous hockey practice.
For the First Nations people of Canada, hockey is not just a sport but a celebration of their culture. It is a coming together of the community, with fans cheering in the background and Pow Wow songs playing on speakers. The atmosphere gets enhanced with bannock and stew served, sweetgrass lit, and blades smudged before the game. The inspiration for Smudge the Blades gear derives from the notion that hockey is good medicine.
Smudge The Blades
Smudge The Blades sell hockey gear that incorporates First Nations culture and is a hockey dad's passion project. Harlan Kingfisher, the founder and owner of the apparel brand, is a husband and father of four. He is a First Nations hockey player from Sturgeon Lake, Saskatchewan, who grew up playing hockey and has traveled around Canada playing junior and college hockey. This has positively impacted his life as it helped him learn life skills. Hockey has also influenced his role as the father, husband, and man he is today.
On a personal note, Kingfisher branded his company Smudge the Blades to pay tribute to his late grandfather, who conducted smudging rituals to bring healing to the community. It was his grandfather who suggested he perform the ceremony prior to each game.
The apparel made in Turtle Islands is Kingfisher's way of celebrating First Nations hockey and being able to bring laughter and pride when wearing Smudge the Blades gear.
---
He has a dream to give back to the Native hockey community and help other Native children the way it helped him. To provide First Nation youth across Canada an opportunity in hockey, a portion of the earnings is donated to help them buy new hockey equipment to Smudge, Snipe, and Celly. In addition, he also provides subsidized hockey gear and provides registration fee support.
Indigenous youth face a lot of barriers and discrimination while pursuing hockey. As a person who has undergone those struggles in the hockey community, he used his social media platform to call out and raise awareness of the racism that continues to be pervasive in hockey. Therefore, Smudge The Blades aims to raise awareness about racism and the damage anti-Indigenous racism is causing in the sport and to support First Nations families.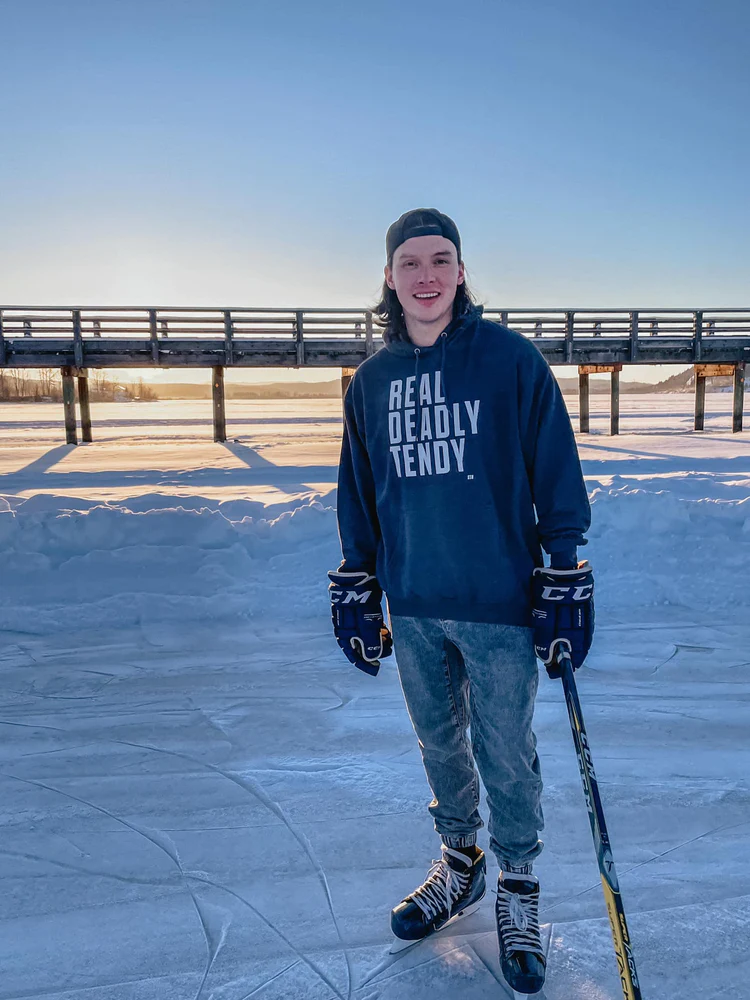 Smudge the Blade apparel celebrates hockey and Indigenous culture while giving back to communities. To know more about their products and services, visit their website at https://smudgetheblades.com/. 
Indigenous youth are some of the most marginalized and discriminated groups in Canada. To read more about the organizations and businesses that help support the Indigenous community, subscribe to our Indigenous magazine. For the latest updates, check out our Twitter page @IndigenousSme.