The Indigenous Marketing Company is doing good for the whole community by bolstering the strength of Indigenous peoples individually. The Indigenous Marketing Consortium (IMC) partners with Indigenous business owners, organizations, and communities to create all-encompassing marketing strategies that boost Indigenous economies and increase cross-cultural understanding.
Kaeden Merasty, the Founder and CEO of The Indigenous Marketing Company (IMC), has a clear vision of guiding Indigenous Peoples toward achieving full economic independence aligned with their cultures, values, and beliefs. As a Cree First Nations businessman, he established IMC to work with aspiring entrepreneurs and Indigenous business professionals. This Indigenous-owned agency provides comprehensive marketing solutions to create better futures for Indigenous Peoples.
---
An Initiative to Strengthen Indigenous Communities
Kaeden Merasty understands the importance of Indigenous Peoples advocating for their rights in modern society. He graduated from the University of Manitoba with a Bachelor of Business (Honours), majoring in commerce and concentrating on marketing and international business.
He was able to use the information and skills he gained in college to pave the way for exciting new economic possibilities for Indigenous communities.
Kaeden Merasty has worked closely with executives and CEOs in different capacities, assisting them with strategy formulation, program implementation, and client relationship management. Based on this understanding and expertise, IMC's digital marketing services are designed to help Indigenous Peoples achieve their goals. The organization's goal is to help indigenous people improve their standard of living by giving them access to resources and advocating for policies that benefit their community.
---
First Nation-Owned and Operated
Being wholly owned by First Nations is a point of pride for the Indigenous Marketing Company. The company has become a member of the Canadian Council for Aboriginal Business in an effort to improve communication between Indigenous and non-Indigenous businesses in Canada. IMC's goal in seeking certification as a Certified Aboriginal Company is to aid the economic growth of Indigenous communities.
---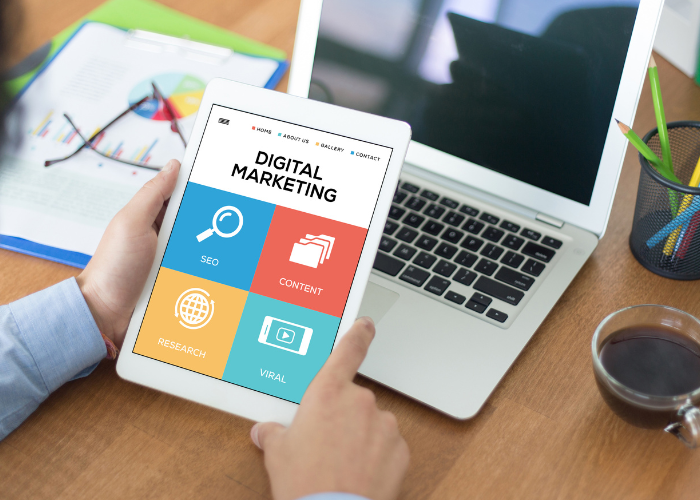 Comprehensive Marketing Solutions
The team of experts at IMC collaborates with Indigenous business owners, organizations, and communities to produce innovative marketing strategies that will improve the lives of Indigenous people everywhere. SEO, social media marketing, Web design, logo design and PPC advertising are just some of the company's creative design services.
---
24/7 Support
New company owners, established companies, and everything in between can count on having IMC's support at all hours. The team focuses on ensuring their clients have the resources they need to succeed. Businesses that choose to work with IMC are able to reap the benefits of Indigenous Peoples' assistance for them as well.
For these reasons and more, it's clear that The Indigenous Marketing Company is a frontrunner among Indigenous-owned agencies in terms of offering complete marketing solutions for the benefit of Indigenous Peoples. The organization's goal is to support Indigenous people in improving their living standards by giving them access to resources and advocating for policies that benefit their community. Because of IMC's dedication to its customers, it is an excellent choice as a business partner for startups, regardless of size. Partnership with IMC means building trust and working toward a promise of prosperity with transparency and a symbiotic union that benefits both parties. As this is the core principle on which IMC bases its efforts.
Looking for a marketing agency that can help promote your business better? Check out the official website of IMC at https://imcmarketing.ca/.
Subscribe to Indigenous SME Business Magazine to read more about innovative Indigenous designers, artists, and business owners in Canada. Our bimonthly magazine gives insight into the individual business's journey and stories of not giving up on dreams. For more latest updates, follow our Twitter page @IndigenousSme.