A CRM (Customer Relationship Management) solution is used to collect data regarding the regular interactions between businesses and their customers. This bunch of data usually comes from several channels like the business's official website, social media handles, customer support logs, and Google reviews. All this information is then stored in a central database on a CRM system. Having a CRM for small businesses is useful in several ways. For example, it can help the company analyze the data and use it in the future for improving its products, services, and other related concerns that might have come across from the customers. Simply put, small business CRMs can help them gain better growth in the future.
In this article, we will talk about the 5 most useful CRM software for small businesses. And if you are a small business owner in Canada, incorporating any one of this software can help you take your business to the next level of success.
---
1. ZOHO

When it comes to managing business solutions, Zoho is a name that needs no introduction. The company is already a very famous one amongst businesses worldwide. And this CRM software includes everything starting from collaborative apps to accounting tools. If you are looking for a hassle-free CRM solution, Zoho is the one that is best suited for your small business. This is a multi-channel online CRM that aggregates client data from different sources including live chats, emails, calls, and social media. You can also assign individual targets for all your team members and monitor their growth from a central dashboard.
Sign Up with ZOHO CRM here – https://www.zoho.com/in/crm/
---
2. Salesforce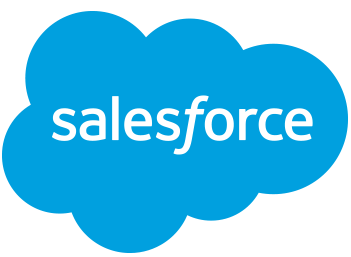 If money is not a constraint for your small business, go for Salesforce CRM. This is one of the most popular names in the CRM industry and rightfully so, Salesforce has every single feature that your business will need. You can get campaign management options, rules-based lead scoring, and several custom applications. With Salesforce, you can also get contact management options, account management tools, and a customizable sales process. It has a mobile app that will let you keep a track of your business's customer interactions even on the go.
Sign Up with Salesforce here – https://www.salesforce.com/
---
3. HubSpot
Just because your business is small in size right now and you only need to handle a few clients at the moment, it doesn't mean it won't grow in size in the years to come. Your business's ultimate goal should be growth and hence, you'll need a CRM solution that is scalable enough to manage your increased influx of client interactions. And HubSpot could be the perfect answer for this. This software offers an updated view of the business's sales funnels through a visual dashboard. Managing and scheduling appointments, meetings, generating tasks, tracking performances, logging customer interactions, everything is super-easy with HubSpot CRM.
Sign Up with HubSpot here – https://www.hubspot.com/
---
4. Agile