2021 was a difficult year for small business owners for a number of reasons. It was a year of radical change for all industries as the country faced a changing political and economic environment and alleviated thorny issues like climate change. From employee engagement, marketing efforts, database administration, to exceptional customer service, everything in the digital ecosystem seemed daunting to small businesses. If you're just starting out, then let us say, 2022 offers new opportunities to make your business thrive. If you're ready, nothing can stop your business from reaching new heights.
As the pandemic continues, most people will not be able to work normally as they did before the pandemic. Many business owners or entrepreneurs are confused about their business. Most of the small businesses are hidden in the booming stage, so they don't understand how to expand the business. It's okay to not know. We got you covered.
This article contains some of the most innovative tips for making small businesses bloom in this cut-throat digital ecosystem. So read on and discover the best ways to make your business thrive in 2022. Since your competitors have already started developing strategies for 2022, you should keep your business on the right track and kickstart 2022 with a bang.
Develop a Successful Business Plan
If you do not have a current business plan, you must create one. Creating a business plan requires you to think about different aspects of your business, such as your products and services, your target audience, your competitors, and your marketing plan. A business plan helps you set goals for the company and formulate revenue forecasts. Take your time to set your goals and think through all these aspects for 2022. If you have a current business plan, you need to organize it and update it with new plans and goals.
Increase Your Online Presence
Whether your business thrives offline or not, your online presence is critical to your future success. The e-commerce industry is growing and it is estimated that the retail eCommerce revenue in Canada is expected to hit 40,352 million dollars by 2025. A website can help build trust in your business, increase sales, build brand awareness, do email marketing, etc.
Social media is another method that cannot be ignored. Most social media users report that they are looking for brands and products on social media, and want to buy advertised products on social media. Just focusing on several social media platforms where your target customers are active can do a lot for your business.
Attract and Hire Top Talents
One of the key components of a successful business is having a robust team. Having quality and dedicated employees can have a very positive impact on the growth of your small business. According to Statista, there's a decent decrease in the unemployment rate in Canada from 9.6% in 2020 to 7.72% in 2021, and it is expected to go 5.67% in 2022. This is a good time to hire some top talents for your small business and end this unemployment draught in Canada.
To attract qualified employees, write detailed and accurate job descriptions so that job seekers know exactly what is expected of them. You can then match your industry's business incentives to make your company more alluring than your competitors. This could mean a hybrid work model, login bonus offer, or other incentives.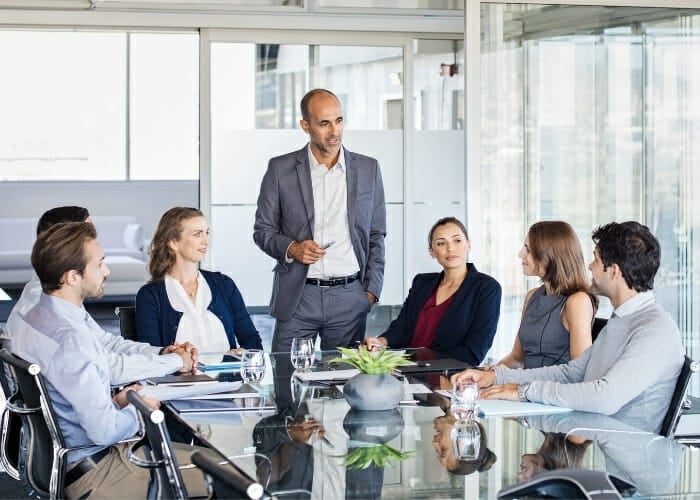 Cultivate a Strong Company Culture
In addition to coping with financial hardship and adopting Covid-19 safety protocols, businesses are struggling with a massive wave of layoffs known as the "Great Resignation".
One of the finest ways to retain great employees is to create a strong corporate culture. In 2022, try to get your company together for the event as safe as possible. Build trust through transparency, implement an open policy to allow employees to voice concerns, and allow for maximum flexibility in scheduling.
Keep a Close Eye on Your Customers
As your company grows, it's important to pay attention to customer reviews. Negative feedback is easy to ignore, but both constructive and positive feedback can benefit your company. Also, encourage customers to contact you. Product reviews are a great way to get feedback. Social media and recording-enabled interactions are two different ways to connect and gather feedback.
Customer service prioritization allows companies to convert dissatisfied customers into loyal consumers, thus helping you maximize your customer base. Solve their problems and keep your brand promises to drive more sales, ensuring higher ROI.
Winding Up
It is no exaggeration to say that customers will continue to receive attention in 2022. This means that customer focus helps your small business grow and thrive. So, whatever strategy or advice you use, make sure it's in the best interests of your customers. Small business growth isn't an overnight process. It takes effort and dedication. By applying these robust strategies in 2022, you can take your small business in the right direction.