The point of sale is the hardware, software, and location of a retail transaction. The point of sale is where you check out customers, calculate and display the purchase amount, prepare an invoice, and make payments by showing the available payment options.
Originally, POS referred to the cash register. However, with the introduction of POS applications on mobile devices, customers are now able to check out wherever they choose.
It eases keeping track of the in-store sales and online and in-person payments and reduces the time spent on administrative tasks such as inventory management.
Hardware and software are the key components of a point-of-sale system. The specifications can vary depending on the store's requirements, type of transaction, and size of the business.
---
Hardware
POS hardware is required to accept the payment, which consists of a cash register, tap and chip card reader, cash drawer, and bar-code scanner. Originally, these came as separate parts, but with modern all-in-one POS systems, an integrated POS tablet/iPad, iPad/tablet stand, cash drawer, receipt printer, and customer-facing display are integrated into one machine.
It can accept all types of payments, including cash, credit and debit cards, mobile payments like Google Pay, and gift cards.
---
Software
Depending upon the business model, the software choice for POS may vary. This software can be installed on-premise at the POS terminal or downloaded from the cloud to the POS system.
Depending upon the requirements, the price of the software varies. Modern POS software, such as Shopify POS, support online and in-person transactions by providing unified multi-channel sales reports, customer purchase history, inventory management, and order fulfilment. Less expensive software plans include everything you need to sell in person.
---
Features of POS
Installation of a POS system offers multifaceted features as benefits for the business.
Quick checkout process: In a fast-paced life where customers dont prefer waiting a long time to pay POS system with a barcode scanner makes the checkout process quick and accurate.
Multiple payment options: The Canadian Payment Methods and Trends Report 2021 shows that the COVID-19 pandemic accelerated the decline in cash usage, with 58 percent of Canadians using less cash during the pandemic and 40 percent indicating they were uncomfortable even handling it.
A POS system can offer flexibility in payment options by accepting payment in cash, card and e-wallet to business owners by upgrading their software on a regular basis to keep the changing trends.
Calculate discounts and offers: A POS system collects data on sales, inventory, and customers, which can be used to calculate and execute marketing campaigns designed to encourage customers to shop.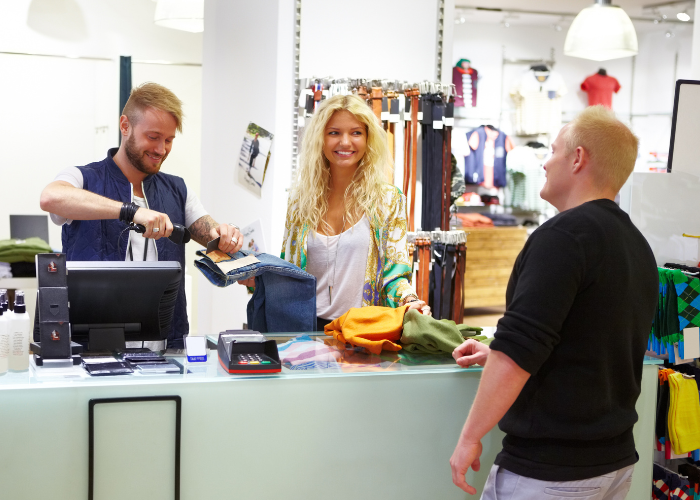 Advanced POS systems have the ability to set up and apply promotions based on items, orders, membership, and other factors.
Eliminate human errors: Automated POS systems can handle large transactions accurately by consuming less time. The point-of-sale system stores all sales order data, making it easier to review the information if necessary.
Reduction of losses: A POS system keeps track of the transactions and documents the inventory data to help you keep track of the finances, understand where expenses happen and reduce the chances of loss.
Workplace management: The POS system keeps track of each employee's shift at the checkout counter. Advanced POS systems can function as workplace management to check employee productivity and performance. It monitors each employee's progress towards their goals and determines how to assist or reward them.
---
Factors for POS purchase
The software and hardware options and specifications can influence the choice of POS by each business. Here are a few factors that influence the purchase:
Cost: From base to advanced options available in software and hardware that go into the POS system, it is very important to draw an expenditure before looking for the POS. With affordable options available in the market, it will be easy to find a POS that suits your requirements and specifications.
Functionality: The POS specification for a restaurant and a cosmetic store might be different. A proper understanding of the features and functionalities that suit your business requirements should be selected.
Ease of use: The choice of a suitable POS should also be influenced by a user-friendly interface, meaning it should be easy for the employee to use daily and help increase the employee's productivity and the customer's checkout experience.
Scalability: Most POS software is downloaded from the Cloud, making it easy to upgrade with the business's changing requirements by paying a fee for the updating process.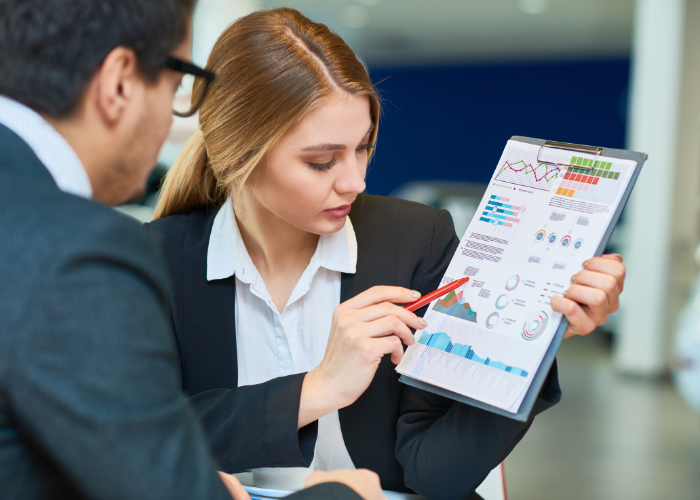 Customer support: While choosing a POS system for your business, a manufacturer that provides good and quick maintenance service should be selected.
The benefits of a POS system are numerous, including facilitating in-person payments, aiding in sales tracking, and supporting inventory management.
When a customer purchases, returns, or exchanges a product in-store or online, the system logs each transaction and stores important product information, such as its wholesale price, retail price, and gross profit margin, and updates the inventory levels and sales data.
This data is stored in reports and analytics and improves business decision-making.
The advancements in the retail landscape are rapid, and small businesses should not become obsolete due to manual and outdated systems. Only by assimilating timely upgradations in business operations like the POS system can small businesses keep up with the rising competition and digitalization.
Small businesses should keep themselves updated on the latest technology that can improve profits cost-effectively. To read more about the digital changes and their application in your operations, visit our website at https://canadiansme.ca/. To get the latest developments, visit our Twitter page at Canadian_sme.
---