As the world of commerce leaps forward with tech advancements, there's an expansive impact on every niche of the larger community in Canada. This is why we see there's robust competition within those specific niches, and the Indigenous community is slowly picking up on this challenge. In this feature article, we will focus our attention on one specific organization that's diligently working to uplift the business owners of the Indigenous community of Canada. It is none other than the Indigenous Manufacturing & Contracting Network (IMCN) that occupies a prominent position in pioneering initiatives, dedicating extensive efforts towards empowering and uplifting Indigenous communities and promoting innovation within the workplace.
The IMCN organization is dedicated to improving the well-being of Indigenous communities and facilitating sustainable economic growth by providing assistance and advocacy for Indigenous enterprises and individuals involved in manufacturing and contracting industries. Through its efforts, IMCN is actively contributing to reconciliation and economically empowering Indigenous communities.
---
Bridging the Workforce Gap: Empowering Indigenous Youth and Adults
IMCN's primary objective is to bridge the manufacturing workforce gap by creating training and education programs that lead to well-paying careers for Indigenous youth and adults seeking to upskill. IMCN ensures that Indigenous people have the resources they need to succeed in the contracting and manufacturing industries by offering access to specialized training and skill development opportunities. These steps will lead to a more diverse and inclusive workforce and business environment.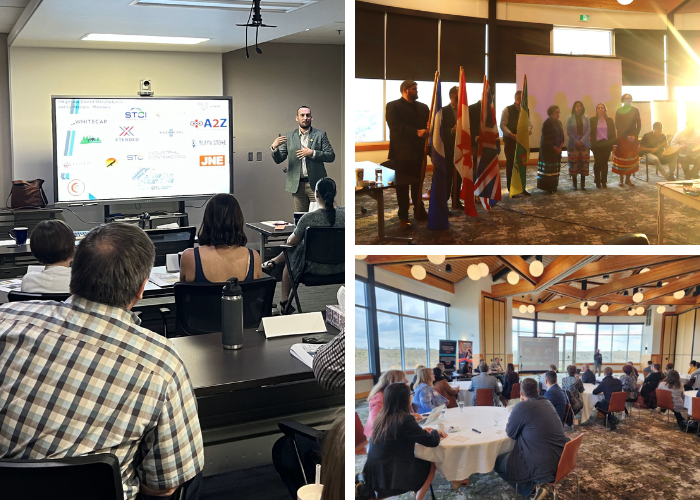 Indigenous-Led and Indigenous-Owned: Advocating for a Stronger Future
IMCN represents a pioneering endeavour as the first Indigenous-led and Indigenous-owned membership-based network in the realm of Contracting and Manufacturing. This distinction positions IMCN as a vanguard entity that champions the interests of Indigenous-owned enterprises and communities. The aforementioned differentiation serves as both an affirmation of their unwavering dedication and a symbol of optimism for the Indigenous entrepreneurial ethos.
---
The Future We Want: Promoting Technological Innovations
Technological advancements are the driving force of progress in the manufacturing and contracting sectors. IMCN understands the importance of staying at the cutting edge of innovation to remain competitive and relevant. They actively promote technology integration in Indigenous-owned businesses to boost efficiency and quality.
IMCN members benefit from the privilege of accessing a network comprising professionals and resources, hence facilitating their ability to maintain a competitive edge within the dynamic manufacturing sector. The IMCN initiative facilitates the growth and development of Indigenous enterprises by cultivating cooperative ideation and adopting cutting-edge technology innovations.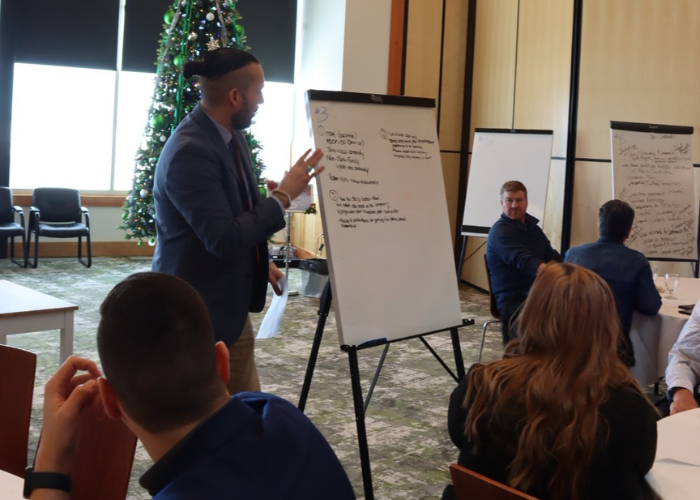 The Indigenous Manufacturing & Contracting Network encompasses more than just commercial connections. The movement aims to facilitate enduring changes within the manufacturing and contracting sectors. The IMCN serves as a notable example of the efficacy of industry cooperation in fostering reconciliation and economic success. This is achieved via their unwavering dedication to strengthening Indigenous communities, bridging workforce disparities, advocating for the growth of Indigenous-owned enterprises, and facilitating the progress of technology. IMCN is well positioned to guide and support Indigenous enterprises and communities, facilitating their improvement and expansion, fostering a more positive trajectory for their development and increasing their sphere of impact. To learn more about their services and membership eligibility, visit https://www.imcn.ca/.
The Indigenous SME Magazine is a valuable resource for small Indigenous businesses in Canada, including nascent and well-established Indigenous enterprises. To access our magazine, kindly go to the following website here. You can stay informed of up-to-the-minute news; please consider following our Twitter account at @IndigenousSme. We invite you to join our community, comprised of individuals passionate about the field of business.