The pandemic has had a devastating impact, particularly on Indigenous small-scale businesses. Proper financial aid and training are necessary for most indigenous businesses to recover from its effects. Government and non-profit organizations offer vast opportunities for growth and development that can assist indigenous businesses in reopening sales and achieving profitability. Here are five organizations that are helping Indigenous businesses and enterprises.
---
Futurpreneur
Futurpreneur offers programs to support young enterprises in Canada by providing financing, mentoring, and support tools to passionate and aspiring business owners between the ages of 18-39. Their internationally recognized mentoring program hand matches young entrepreneurs with a business expert from a network of more than 2,400 volunteer mentors. Their Indigenous program offers to finance and mentor the indigenous entrepreneurs and helps them launch or buy their own businesses.
To bring the business plan to life, Futurpreneur provides up to $60,000* in financing, an expert mentor for up to two years, and access to resources. Futurpreneur works with various partners to support young Indigenous entrepreneurs across Canada. Some of these organizations are National Aboriginal Capital Corporation Association (NACCA), Nuu-chah-nulth Economic Development Corporation (NEDC), First Peoples Economic Growth Fund (FPEGF), and Alberta Indian Investment Corporation (AIIC).
Furturpreneur offers tools and resources like Business Plan Writer, library and entrepreneurship pathway to help young entrepreneurs in their business venture. The Business Plan Writer is a dynamic tool designed to simplify business planning by allowing you to customize your plan, providing tips and examples, and guiding you through the writing process. The Library provides articles, guides, tips, tools, and crash courses on topics like working with a mentor, sales and marketing skills, social purpose business, etc.
Entrepreneurship Pathway is a recommended route to success; from developing a business idea to launching it, Futurpreneur provides resources for each stage of a startup's lifecycle, which is organized into four key stages: develop, explore, build, and launch. It is not necessary to move through the Entrepreneurship path sequentially; you may return to a previous stage whenever necessary based on your business's needs.
---
Indigenous Community Business Fund
Indigenous Community Business Fund is a program that funds $117 million in non-repayable financial contributions to help support First Nations, Inuit, and Métis communities and collective-owned businesses whose revenues were affected by COVID-19. The program was renewed when an additional $117 million was allotted by Budget 2021.
The fund supports costs associated with their operations, adaptation, planning, and reopening of business. It seeks to assist businesses that do not qualify for other government COVID-19 relief measures. It aims to alleviate financial pressure and permit these businesses and micro businesses to strengthen operations and ensure their continued viability during the pandemic, positioning them for recovery.
The fund has been allocated by the following two streams of operations through which Indigenous businesses fulfilling a set of criteria are entitled to monetarily support. The first offers funding that will be transferred directly to communities and collectives to immediately support their COVID-19 economic priorities without the requirement of applications.
The second will be proposal-based. The community or collectives must submit applications on behalf of the business, following which funding will be transferred directly to communities and collectives. For First Nations and Inuit community-owned businesses, the funding will be administered by Indigenous Services Canada (ISC) regional offices. For Métis collectively-owned businesses, funding will be administered by Métis organizations listed in the "Métis businesses" section. The application follows a set of criteria that should be fulfilled by the Indigenous businesses.
---
Seed Winnipeg
SEED Winnipeg Inc. is a non-profit agency that works to reduce poverty and help renew Winnipeg's inner city by helping people start small businesses and save money for future goals. With a vision to create a world where opportunities exist for all people and communities to realize their hopes, SEED works to build strong communities and increase opportunities for people through financial empowerment programs and services.
SEED Winnipeg was formed in the late 1980s as a result of a major study into the economic development needs of Winnipeg's inner city. After several years of searching for resources, SEED opened its doors in January 1993 and continues to work on five pillars of financial empowerment, which include
Financial information, education and counselling
Helps to access income-boosting benefits and tax credits
Safe and affordable financial products and services
Access to savings and asset-building opportunities, including business ownership
Consumer awareness and protection
SEED collaborates with more than one hundred organizations in Manitoba to deliver customized financial empowerment programs and has a solid, diverse funding base that enables long-term planning and continuity in programme delivery. The ability to operate programs over an extended time frame also allows the evaluation of program impacts over a longer period.
SEED provides resourceful financial support and guidance to Indigenous businesses. They receive funding from Aboriginal Affairs and Northern Development Canada for programs, services, and initiatives supporting First Nation, Inuit, and Northern communities, as well as Aboriginal and Métis organizations, governments, and individuals. SEED provides guidance on the filing of taxes by small business owners and introduces Indigenous businesses to banks and funding organizations like First Nations Bank and First Peoples Economic Growth Fund to ease their financial needs.
---
National Aboriginal Capital Corporations Association
National Aboriginal Capital Corporations Association is a network of more than fifty Aboriginal Financial Institutions (AFIs) dedicated to strengthening the economy for all Indigenous people in Canada. NACCA's support of the AFI network, which has provided 50,000 loans totalling $3 billion to businesses owned by First Nations, Métis, and Inuit individuals, fosters the development of Indigenous businesses.
Its mission is to serve as a national advocate for Aboriginal business development and as the voice of Aboriginal Financial Institutions. To ensure this, NAACA maintains a Quality Management System that guides the provision of financial assistance programming and advocacy support to the Canadian Aboriginal Financial Institutions network.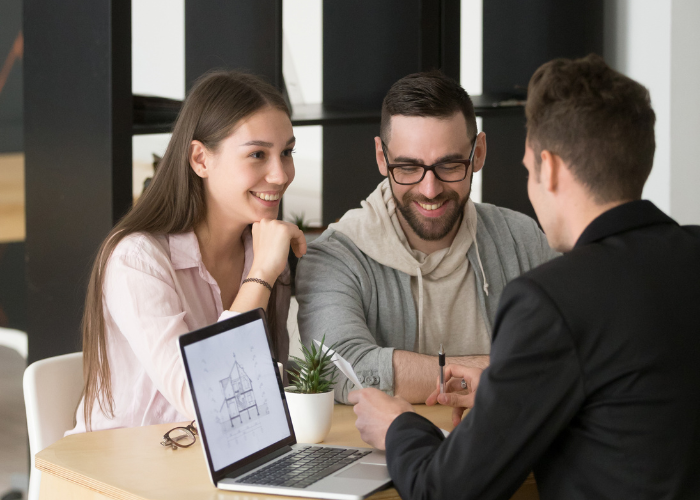 The goal of NACCA is to provide opportunities for Indigenous entrepreneurs and increase the prosperity of Indigenous Canadians. These efforts enhance the social and economic independence and sustainability of Indigenous peoples and communities across the nation. NACCA promotes Indigenous economic development by representing the unified voice of AFIs, publishing national and regional results of AFI work, fostering partnerships and building capacity, and providing the Aboriginal Entrepreneurship Program (AEP) products and services to AFIs.
In addition to developmental lending, AFIs provide support services such as business loans, nonrepayable contributions, financial and management consulting, and business start-up and aftercare services.
---
Canadian Council for Aboriginal Business
Canadian Council for Aboriginal Business (CCAB) builds bridges between Indigenous and non-Indigenous peoples, businesses, and communities through diverse programs, providing tools, training, network building, major business awards, and national events, thus, fostering an equitable and sustainable economy across Canada. These include programs that position Indigenous businesses at the focal point for strengthening Indigenous communities, promoting progressive and prosperous relationships, and growing a new economy based on mutual respect and shared prosperity.
CCAB provides an array of business development offerings, including certification for Aboriginal-owned businesses (CAB) and companies with Progressive Aboriginal Relations (PAR). Tools and Financing for Aboriginal Business (TFAB) connects Indigenous entrepreneurs with tools, training, and networks to strengthen and scale their businesses.
The latest initiative of CCAB is the Indigenous Business Support Fund, in collaboration with Facebook Canada. With changing business scenarios where that two-thirds of Indigenous businesses do not use a traditional financial institution, increasing the burden of accessing capital, CCAB offers training along with cash grants to help business owners learn how they can build their brand online and cover membership fees to ensure the program can support these businesses.
Ontario-registered businesses that are 51 percent owned and controlled by Indigenous (First Nations, Metis, or Inuit) persons or persons with for-profit sales are eligible to apply. For individuals with multiple businesses, only one business application with supporting documents will be accepted.
Indigenous businesses should take advantage of the government and non-profit organizations' readiness to assist, train, and guide them in order to recover from the financial setbacks caused by the pandemic and other economic changes. Indigenous businesses should not remain silent while support systems wait to assist in their revitalization.
Indigenous businesses are the backbone of the economy, and numerous programs and initiatives work for their betterment. To read more on more Indigenous business aids, visit our website https://indigenous-sme.ca/ and for the latest updates, check our Twitter page @IndigenousSme.