Affordable marketing technologies that SMBs can adopt.
Every innovation and business strategy in the 21st century is focused on digital technology. The promotion of the digital trend is primarily motivated by the trend's optimal and cost-effective output generation.
With small businesses exploring the online platforms for business and sales, these enterprises should gain a broad knowledge of how to increase their reach to customers and improve sales. But in the vast maze called digital space, how can a small business ensure that it stands out from the crowd?
Marketing technology, also known as MarTech, is the clearest and most concise opportunity for SMBs to seek to find a solution to this concern.
It is a set of software solutions and tools that marketing teams use to support and achieve the company's business objectives and drive innovation. These software technologies are mostly used to optimize digital marketing and help the company effectively acquire new customers and retain existing ones.
---
Why is marketing technology important.
When there is an option to finish a seemingly taxing job in an easy, time-saving and cost-effective way, isn't it better to choose that path? Here are some other valid reasons to prove the importance of marketing technology.
Marketing technology improves the efficiency and effectiveness of businesses. The digitalization and automation of tedious marketing tasks reduce the execution time required for marketing strategies, allowing businesses to attain more results with fewer resources.
Digital space gives a transparent reflection of any effort you invest in it. Hence, marketing technology provides actionable insights into the rate of return of the marketing efforts, allowing you to scale up or down various initiatives to optimize cost per acquisition.
MarTech is a smarter option as it allows the marketing team to evaluate the process, automate the efficiency and streamline data to ensure customer satisfaction at a quicker pace.
MarTech facilitates improved communication and collaboration with the customers. Through their analytic work, marketing technologies evaluate customer satisfaction, loyalty, and profitability to ensure their retention.
With their multifaceted contribution to boosting sales, SMBs should consider the adoption of marketing technologies to ensure a profitable and successful business. A marketing strategy can be divided into 5 components – analytics, content marketing, advertising, CRMs, and social media. Here are some useful technologies that SMBs can implement to improve their operations.
---
Marketing Technologies for SMBs
1) Analytics
Google Analytics
The web analytics service, Google Analytics, monitors and reports website traffic. It is a component of the Google Marketing Platform that provides users with the ability to evaluate their content, products, and marketing performance.
These features include machine learning, integrations with other Google products, user-friendly interfaces, analytics intelligence, data collection, data management, shareable reports, and predictive analysis, among others.
Google's analytics solution's free version is best suited for SMBs.
---
2) Social media
Facebook
With billions of potential customers using various platforms daily, social media is a powerful business tool. Social media marketing can help you engage with potential customers, build brand awareness, and promote your products.
The best tool depends on which network is best for your particular audience.
Facebook is ideal for direct-to-consumer marketing because it has the largest user base. In addition to having over a billion users, the majority of businesses hold an account there.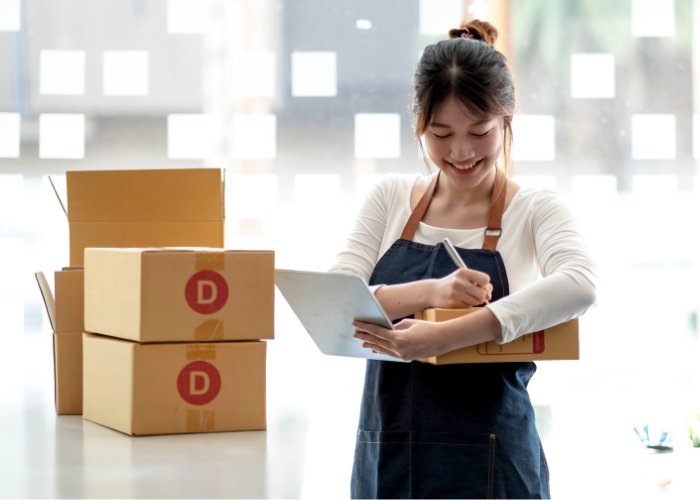 Facebook is easy to advertise on. Although the programmatic options are extensive, they can be narrowed down into extremely fine detail based on user preferences and behaviours; it is straightforward to publish and target an audience. Everything is self-explanatory on Facebook.
The expansive Facebook network enables the advertisement to appear on a large number of other websites in addition to Facebook itself.
---
3) Content Marketing
Content Marketing Institute
Content marketing is a collection of ideas and hacks to boost marketing strategies.
The Content Marketing Institute (CMI) was founded by Joe Pulizzi, one of the creators of Content Marketing. It helps to advance the practice of content marketing through online education and in-person and digital events.
They create and curate content experiences that teach marketers and creators from enterprise brands, small businesses, and agencies how to attract and retain customers through compelling, multichannel storytelling.
Their site is packed with practical, how-to guidance, insight, and advice from content marketing experts, plus comments and contributions from an active community of content practitioners at brands and agencies.
---
4) Advertising
Email marketing
Email marketing is a critical part of the marketing toolkit as most millennials prefer communications from businesses to come via email.
This strategy is an easy, free, and scalable way to communicate with new and existing customers.
Email marketing, which is mostly inexpensive or free, experiments with e-mailing newsletters and other promotions to the customer's database. Marketing automation makes emailing easier as most small business owners don't have free time to devote to digital marketing.
---
5) Customer Relationship Management
Less Annoying CRM
With a motto to help small businesses succeed, Less Annoying CRM offers their services in affordable packages to small businesses with no complicated price tiers. With a monthly charge of $15 per user, it has no contracts, upsells, set-up fees, features hidden behind the "professional" tier, and no new price changes every year.
Brothers Tyler and Bracken King founded Less Annoying CRM in 2009 with the mission to help small businesses succeed. To accomplish this, they developed a new breed of CRM software that prioritized providing customers with only what they required.
Less Annoying CRM was designed by considering the needs of small businesses and catering to their requirements.
Marketing technologies are readily available for utilization at free or affordable prices and offer maximum output through an increase in customer numbers and sales. As a need of the hour, SMBs should be eager enough to employ such technological aids in their business.
With a plethora of digital technology options available for small business enterprises, nothing is stopping them from growing to be a brand with trusted customer backing. The point is to identify where opportunities lie and tap them to their maximum usefulness.
To read more on marketing technologies and strategies to improve your small business enterprise, visit our website https://canadiansme.ca/ and to get the latest updates, visit our Twitter page @canadian_sme.