Making use of proper marketing techniques is essential for any business. However, most manufacturing businesses in Canada feel that they do not really require the help of the internet to stay ahead of their competition. They are wrong, though! The Internet can always help any business to reach more people than ever before.
A few years back, manufacturers would create goods, train their staff, and send their sales professionals to connect directly with their potential customers at various trade shows, seminars, offices, etc. Even a decade ago, such sales-only relationships with partners worked just fine. But in today's competitive business landscape, manufacturers need to take help from internet marketing to up their business game.
How COVID-19 Impacted the Manufacturing Industry
The pandemic took a toll on the manufacturing businesses. As per the reports by the National Association of Manufacturers (NAM) in Feb-March 2020, around 35.5% of manufacturers faced issues related to supply chain management. Also, 78% of them felt a kind of uncertainty towards the running of their business due to COVID-19. And this resulted in the manufacturing businesses dwelling more into the solutions of digital marketing.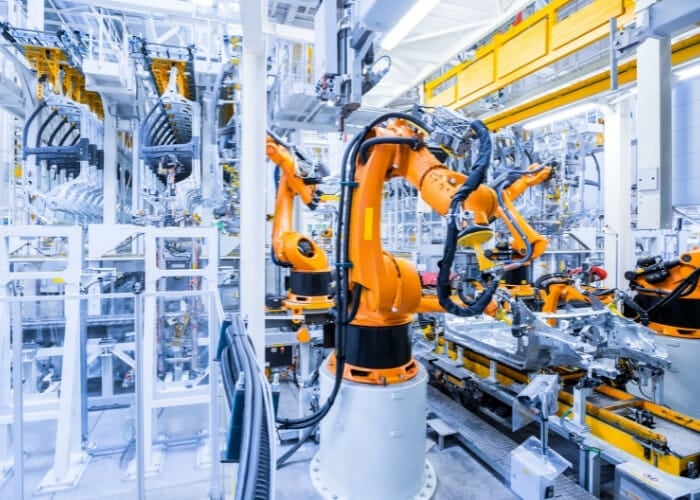 In 2020, the manufacturing and distribution sales grew by 1.7%, which is $17.5 trillion. However, the B2B digital sales grew at a whopping rate of 10.9% and generated nearly $9 trillion. For a long time, the manufacturers stayed away from the e-commerce segment. However, they are now realizing the worth of the internet and thinking about ways to promote their business better with the right kind of marketing strategies.
Top Seven Tips of Marketing Your Manufacturing Business Better
1.      Content Advertising
This technique is a tried and tested one. And advertising is generally the easiest way to promote your services in front of your target audience. In order to make your product name heard and seen by others, you should have a robust content advertising technique. The internet makes it easy to advertise through different means. Whether it's through a website, search engines, print, social media, or television, you can find several options to promote your advertising content for your brand.
2.      Website Management and Digital Marketing
Despite the fact that online marketing is the best way to promote a business today, several manufacturers are still lagging behind. However, you can take this leap and improve your brand's sales better with a fresh website design, an improved business listing on Google, and a robust SEO strategy. This will help you gain better ROI in no time! After all, the post-pandemic scenario is the best time to make a digital impact on your manufacturing business in Canada.
3.      Press Release and Emailers
Now, although you might feel that these two will come under the whole spectrum of digital marketing, the truth is, you need to give a lot of importance to press releases and email marketing as well. So, if you have any new product coming up, or you want to let your clients know about any particular upcoming event, press releases can help. You can also let them know through emailers. These two modes will make it easier for you to grab the attention of your target audiences and clients better.
4.      Take Part in Events
Business events are an amazing way to meet new people. Being a part of such events can also boost your brand recognition and build trust amongst your consumers. You can also sponsor such events and negotiate a deal that could be beneficial for both parties. Today, events are less likely to be held in person. However, virtual events and webinars are very common marketing tools these days that can help you generate a great number of leads while magnifying your potential client base.
5.      Take Part in Award Shows
If you own a small manufacturing business in Canada, you might already know that 97% of the nation's economy is generated by small businesses. And we, at CanadianSME, ensure to be in full support of the small and medium enterprises in the nation. For this, we have yearly award shows which are dedicated to the small business owners and their professional accolades. These award shows are an amazing opportunity to network and grow within a community.
6.      Striking Business Cards
Even though digital marketing has its own perks, we shouldn't forget the effects of the humble business cards! You should have a properly made business card as a physical token to be handed out to your potential clients while networking. If you can get in touch with the best printing company, you can avail of some great offers for your bulk orders related to business cards. Do not forget to do some research about the designs before making one for your manufacturing business.
7.      Share Samples with Clients
No matter whether you create a physical product or a service, you can always share a few samples with your customers or clients. This is a great way of marketing and is usually done by some biggest brands in business events and seminars. This is also an amazing way to increase trust amongst your client base, boost consumer satisfaction and show your confidence regarding your products.
Wrapping It Up,
Manufacturing businesses in Canada should now totally take the marketing leap for better ROI. Marketing for manufacturers was often looked down upon in the past. However, times have changed and it's now necessary to ensure that your services and products are reaching the right people, even though we all are working from home. And what's a better way of doing that than digital marketing?
For more such amazing updates on small businesses in Canada, subscribe to our monthly CanadianSME Small Business magazine.