Indigenous people have also faced more challenges when it comes to starting a business. Especially Indigenous women. It's no surprise that women always face more obstacles than men when it comes to entrepreneurship, so one can only imagine the struggles that an Indigenous woman would face. That's where Kwe-Biz comes in. The program is focused on helping Indigenous women succeed and build strong businesses. Not only do they support Indigenous women entrepreneurs, but they also provide programs and workshops that can help them succeed and thrive. By providing online and in-person business training and mentorship programs, Kwe-Biz is encouraging entrepreneurship among Indigenous women. From the start-up phase to existing businesses looking to grow, Kwe-Biz delivers ongoing support to ensure that Indigenous women entrepreneurs have every opportunity to succeed in the business industry.
Kwe-Biz offers three main services that are all focused on helping Indigenous women entrepreneurs succeed: Business Accelerators, Business Workshops, and Mentorship Programs. Each of these services has one main goal: contributing to the success of Indigenous businesses led by women.
Kwe-Biz Business Accelerator Program
The Kwe-Biz Business Accelerator Program is led by Indigenous people who share their knowledge and expertise that can benefit the women of the Indigenous community who are looking to start or grow their businesses. Each of the topics that are delivered in the program is a crucial aspect that can help Indigenous women entrepreneurs succeed. Finance for business, entrepreneurship 101, small business enterprise, branding & marketing, and e-business are just some of the topics offered by the program.
Kwe-Biz Business Workshops
This program has been specifically designed to help Indigenous women entrepreneurs take their businesses to the next level. By providing networking opportunities and community workshops, Kwe-Biz Business Workshops provide business expertise and knowledge for women entrepreneurs to help them succeed. Each workshop this program offers is centred around important aspects that can contribute to the success of Indigenous women-led businesses. By attending these workshops, Indigenous women entrepreneurs can learn and further develop their business skills and work on achieving their business goals. The workshops are kept specifically small in size to create a safe and inclusive environment so that each participant can go at their own pace and feel comfortable participating in the different workshops that are available to them. Examples of workshops available are marketing and sales, business pitching, financial literacy, and different strategies for accessing capital for a start-up.
Kwe-Biz Mentorship Program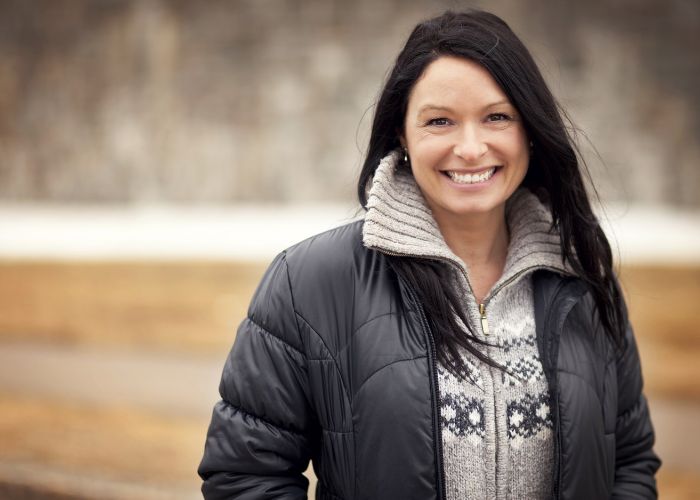 The Kwe-Biz mentors are experts in their field and can help Indigenous women entrepreneurs think strategically so that they can achieve their goals and objectives much faster and easily. Each of the mentors offers confidential information for Indigenous entrepreneurs looking to grow their businesses. At no cost, the Kwe-Biz mentorship program is a great opportunity for participants looking for guidance and tools to help them succeed in the business industry. They can help entrepreneurs make difficult business decisions and find new growth strategies that can help their businesses succeed.
Kwe-Biz is an Ontario-based program that was designed by Okwaho Equal Source in partnership with the WE-CAN Program at Queen's University, with funding from the WES Ecosystem Fund for Southern Ontario, an Indigenous-owned and operated business. Supported by the Government of Canada through the Federal Economic Development Agency for Southern Ontario, the program was put in place to help Indigenous women entrepreneurs succeed and grow their businesses. Indigenous businesses contribute greatly to the nation's economy, so we need programs like Kwe-Biz to encourage and provide opportunities and support to Indigenous-led businesses.
To learn more about the Kwe-Biz program, visit: https://kwebiz.ca