The Sustainable Heritage of Shades of Gray
The Algonquins of Pikwàkanagàn First Nation adhere to the sustainability philosophy of taking only what is necessary, giving in order to receive and be grateful for it, recognizing one's place in the universe, and establishing a personal relationship with the Creator.
When the human food market resulted in a large amount of waste animal meat being discarded, which violated the heritage philosophy of using all of an animal's sacrifice, Keri Gray stepped in to make a difference, beginning a journey that was rooted in her cultural identity as a First Nation woman and a member of the Algonquins of Pikwakanagan. The result of it was Shades of Gray Heritage.
Keri was raised on a farm in Lakefield, Ontario, where she helped her parents run a butcher shop. Throughout high school, she worked both on the farm and in the shop. She attended the University of Manitoba, graduated with a degree in Agriculture, and completed a business program at Red River College before returning to Ontario. Back home, she worked for nine years as an administrator for the Indigenous Studies Department at the Metis Nation of Ontario in Toronto at Trent University.
Following her children's birth, Keri changed jobs and took the Learning Coordinator position on the Alderville First Nation reserve. Meanwhile, she also got involved with her partner, Brian, in establishing their farm. Her daughters' medical conditions compelled her to learn organic and high-quality healthy food growing techniques and methods for raising meat that they could eat.
In 2012, Shades of Gray Rabbitry was established for the Gray family. Over the years, it expanded and served local chefs, grocery stores, butcher shops, and friends who wished to eat more healthily or offered such options to their customers.
The amount of animal meat waste generated by this business was excessive, and Keri knew that it violated her hereditary principles. This prompted her to consider making pet treats from this discarded meat.
Keri conducted research and attended classes to become a Certified Raw Nutrition Specialist, initially testing the market at events like local dog shows. People soon became interested in the humane, animal-wellness-centred approach to farming and the superior quality of treats.
Shades of Gray Indigenous Pet Treats Co. was registered in 2019 to provide healthy treats to pets across Canada that are of high quality and federally inspected with no antibiotics. And adheres to the core Aboriginal principles Keri holds so dearly.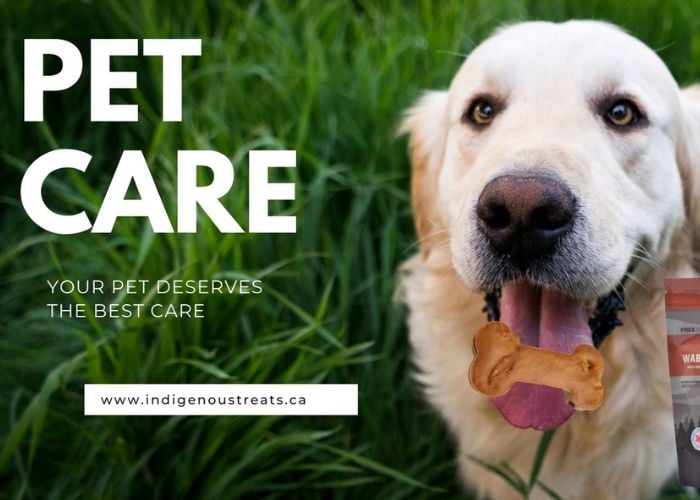 The Canadian Council on Aboriginal Business has certified Shades of Gray Indigenous Pet Treats Co. as an Indigenous Canadian business 100 percent owned and operated by women and engaged in First Nation business.
Their gluten-free, antibiotic-free, and preservative-free pet treats are made from the single ingredients of various free-range animals, such as rabbits, beavers, and bison. Natural pet treats improve the pets' health and dental hygiene, promote healthier coats, reduce the likelihood of allergic reactions, and keep them hydrated and energized.
Shades of Gray is a healthy treat for your pet and Mother Nature, as it ensures that your pet receives a nutritious diet by repurposing animal products that would otherwise be wasted. Keri Gray effectively utilizes the cultural values she was taught to make significant changes through small initiatives. Seeing a problem with meat being wasted after being used in the human food industry and finding an ingenious way to reuse it to benefit another creature was a brilliant step from Keri, making her a socially responsible entrepreneur who gives back to society.
Along with her business, Keri is also a part of many initiatives committed to furthering her heritage and is passionate about supporting the youth and education to foster employment opportunities that can help in empowerment. Keri believes that every difficulty one faces should be viewed as an opportunity to learn something new and to repay the community for the resources it has provided. She also believes in the transformative power of education in empowering women and youth and encourages farming and eco-friendly sustainable practices.
Keri continues to be a leader and innovator among the Canadian First Nation community and is actively involved with several organizations and committees, including the Trent Hills Chamber of Commerce.
To read more on such Indigenous success stories based on sustainability and growth, visit our website https://indigenous-sme.ca/ and for the latest updates, check out our Twitter page @IndigenousSme.