Running a business can have a huge impact on your life and on the lives of those revolving around you. But before you run a business, you need to learn how to start a business. Determining how to start a small business may seem like a mind-boggling prospect when you've never done it before. Fortunately, many other entrepreneurs have done so, and you can benefit from the wisdom they have gathered from their successes and the failure of their business.
Taking a deep look at the pandemic-driven world, it may seem like a crazy time to start a business now, but in fact, it's never been better. Last year, more companies were set up in Canada than ever before, and it is expected to grow larger this year. According to Statistics Canada, SMEs provide almost half of the country's work. 5.1 million people work for SMEs (48.3% of Canada's workforce with annual sales of over $30,000.
So are you already working on the next big idea? If so, you might have a lot of questions going around in your mind like how to start your own business and where to start. Instead of being overwhelmed by all the decisions and tasks ahead, there are steps you can take to jump-start your business. This article is penned for you as a step-by-step guide to launching your own business in 2022.
Conduct a Self-Assessment
You need to set goals, plan, and most importantly, know yourself. Find out your strengths and weaknesses. How is it going to affect your daily work? You can do a SWOT analysis yourself to find it. Use what you have learned from SWOT analysis to consider not only the way you do business but the way you live.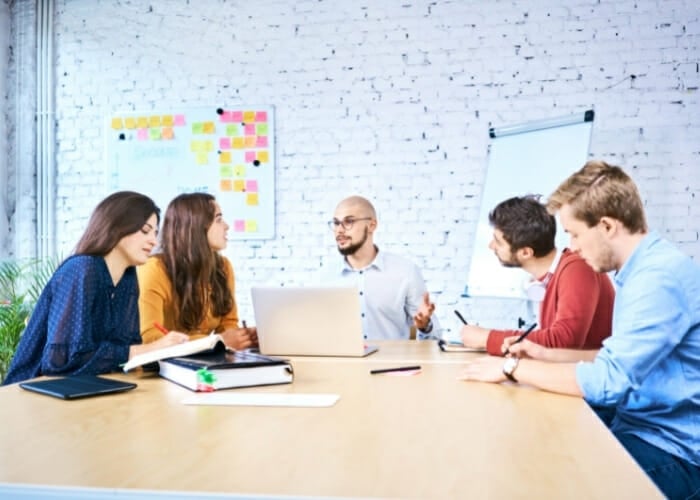 Asking these questions to yourself can be helpful:
What would you have planned if money wasn't an issue?
Does money really matter to you? Or is it really important to do a lot of it? If so, you will cut out a lot of options.
What is really important to you?
Answering these simple yet tough questions about yourself and your abilities does not necessarily guarantee your success, but it motivates and inspires you with your goals. Utilize this important time to make sure the business you want to launch is in line with your personal ambitions.
Once you get to know why you want to start your own business, it's time to track down and develop your ideas. In most cases, after doing a self-assessment, you already have something in mind. But if you need inspiration, you can explore different industries and find out about trending startup ideas.
Now it's no longer enough to think you have an innovative idea and do it. You need to address whether this idea is sustainable. Following a lean plan strategy can be helpful. It is a simple one-page document, that helps you refine your ideas. This allows you to keep your value proposition and mission in mind early on while providing structure to the more technical parts of your business. In fact, it provides the perfect template for working on the rest of these steps.
Once you've decided on a business that best fits your lifestyle and goals, it's time to evaluate your ideas like who buys your product or service, your competitors in this field. This process helps address lean plan opportunities, value propositions, market size, and competitive sections. There are several ways to do this:
Perform a general Google search
Talk to people who are already working in the target industry
Read books by people in the industry
Investigate key people
Read related news sites and trade magazines
Write Your Business Plan
You need to map out a business plan since it can help you formalize your thoughts and streamline the business formation process by letting you conduct things systematically.
It is necessary to get a hold of the "known unknowns". This simply means that you are not currently actively prioritizing the search for solutions. This is much better than being unprepared or surprised. Especially if you're having a hard time answering questions when you're looking for funding.
Get Your Finances in Order
The prime aim of any business is to make a lot of money. But if your aim is to find an effective way to start a business, know what you need to start and how to handle cash flow as soon as you get it. That is essential to your success. It's difficult to get a clear list of reasons why most businesses fail, but cash flow and inadequate capital are common causes.
Wrapping Up
The steps to start a business may seem overwhelming they are all worth it. No matter how great your business idea is, laying the foundation is an important part of your success. Do follow these steps to skyrocket your business in 2022.