Running a small business can be one of the most rewarding jobs in the world. The progress made from the initial inception of the business idea to the actual company launch is a successful journey in itself. Long-term accomplishments are, however, significantly more difficult to achieve than short-term ones.  
Unfortunately, a large number of small businesses fail. In fact, around 20% of start-ups fail within a year and 50% don't make it past five years. These damning statistics show how difficult it is to grow a successful business. 
For start-ups and newly established small businesses, growth can be one of the hardest goals to achieve. There are so many hurdles to overcome on a regular basis that survival often becomes the main focus. A common issue for many small businesses is that they don't have the staff numbers to take care of routine functions. Owners and managers often spread themselves too thin to the detriment of their business. 
While it's normal for business owners to put a lot of time and effort into their venture, it's important for them to also realize they can't do it all. At some point, they need to seek help, advice, and services from elsewhere. Outsourcing services such as IT., accounting, payroll, and HR is a useful option for some companies. It allows the owners and management to concentrate on the core functions of the business, thereby maximizing opportunities for success. 
In today's digital era, people are constantly engaged by one form of technology or the other. Technological advancements influence all industries. Companies of all sizes must embrace technology to thrive in modern business. 
Here are eight ways technology can boost the success of your small business.  
1. Utilizing data
The majority of businesses today have a website and multiple social media channels. From their online presence alone, businesses are able to generate a huge amount of data. Even with limited analysis, useful insights and information can be gained. Upon in-depth analysis, even greater knowledge about customers, their interests, and spending habits can be uncovered.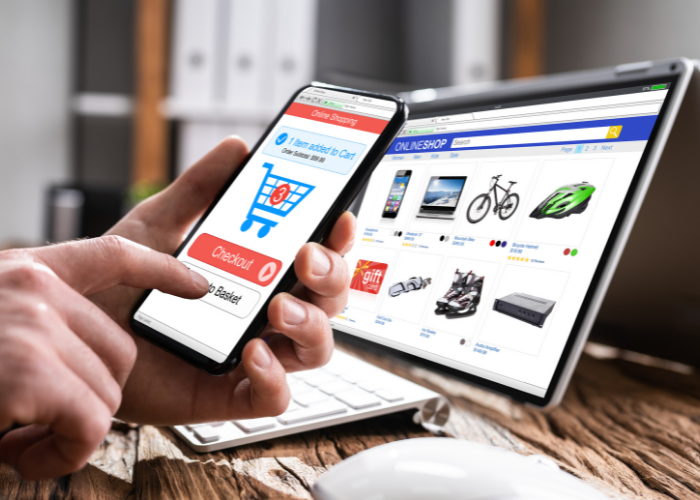 Set clear goals relating to the growth of your business and your online performance. Outline key metrics to track your progress. Conduct regular analysis using your website and social media channels and use the data generated to drive decision-making.  
2. Prepare your business for e-commerce
The online marketplace is constantly expanding. More and more people are purchasing online, and this trend looks set to continue. It's estimated that by 2040, 95% of all transactions will be facilitated by e-commerce. 
By preparing your business for e-commerce, you are preparing for the future. Whether your company offers a service or you sell a product, put a plan in place to build an online store. 
By opening up your business to the online marketplace, you are effectively reducing the limitations of your marketing approach and increasing the potential of targeting customers all over the world.
3. Communication is key
Although we are witnessing a shift to conducting business online, people still value companies that have a human element to their operations. Technology should be used as part of a comprehensive communications strategy but should not be the only approach to customer engagement. Direct conversations are the most effective form of communication. You should consider installing a phone line for your business if you don't already have one. Here's how to get a small business phone system, gain a reliable and trustworthy phone number and open up communication lines with customers.  
You should also encourage communication via social media channels. This has become one of the most important customer service delivery approaches in recent years. Building an e-mail list to regularly update customers is another powerful method of communication.
4.  Digital management 
Management tools and project management software can help your team interact in real-time. There are many more advantages to digital management tools, particularly when it comes to managing large teams.
Digital management tools can be used to manage and store files, invoices and account information. Employees can also use computer-based tools for accessing and sharing business-related documents. 
5. Advertising
Targeted advertising is a must for modern businesses. One of the most effective advertising techniques for a small business is advertising via social media.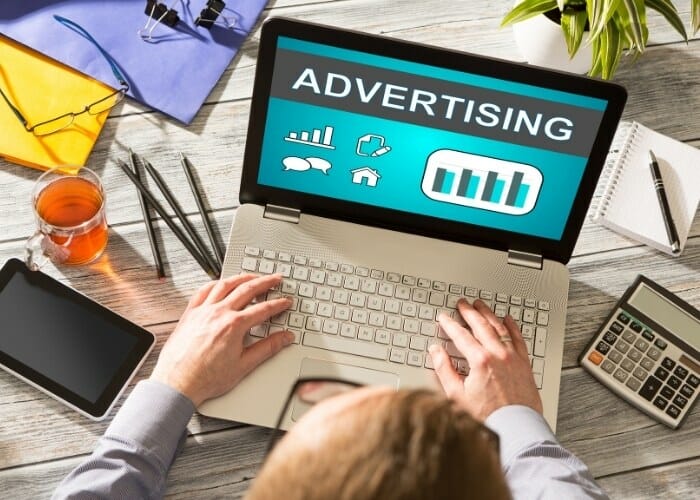 Through research and analysis, you should be able to establish a clear target market. This target audience should be broken down into specific segments that can be targeted via paid advertisements. Create adverts to suit each segment and launch a digital advertising campaign. It's also important to outline KPIs to determine the effectiveness of your campaign. Monitor the progress, analyze the results, and use the information gained for future campaigns. 
6. The mobile audience is the future
Mobile has surpassed desktops when it comes to website traffic. Your website, social media, and digital advertising strategy should be optimized for mobile users. 
We are beginning to see increased numbers of transactions from mobile devices too. Don't make the mistake of ignoring this segment of the marketplace and ensure that you plan and target the mobile audience.
7. Improved security
With such a reliance on the internet and digital technology in recent years, there has also been an increase in cybercrime. To many people's surprise, small businesses and start-ups are regularly targeted by hackers. Cybercriminals see smaller companies as easy targets for theft. 
It's vital for small businesses to implement strong security measures. Being trustworthy and reliable when it comes to customer information can be advantageous for your company, so ensure you take all necessary security measures and beware of data breaches. 
8. Remote access 
Technology has changed the way regular business is conducted. There are no longer standard practices when it comes to business operations. One of the most important technological changes in recent years is the emergence of remote working. 
Due to the availability of communication software, high-speed internet, conference call technologies, and other digital tools, employees can now get their work done remotely. There is less need for physical presence at meetings or conferences.
This is highly beneficial to small businesses as this means they will require minimal office space, if at all, and can hire employees from anywhere in the world. It reduces costs, increases the bottom line, and boosts the potential for success.