Nehiyaw entrepreneur, Holly Atjecoutay, has been appointed director of the Indigenous Entrepreneur Startup Program (IESP) at Futurpreneur. In her new role, Atjecoutay will oversee the development of a comprehensive program dedicated to empowering and supporting Indigenous youth as they embark on the journey of entrepreneurship.
Commenting on her recent appointment, Atjecoutay said she was drawn to Futurpreneur because "it is a nationwide initiative, not constricted by provincial borders." She added, "It presents an opportunity to build a community and to build programming specific to our Indigenous entrepreneurs, to our Indigenous communities, and particularly to our Indigenous youth so that they can see themselves as part of the greater national entrepreneurial ecosystem. The programs will focus on their specific needs, present solutions to challenges they experience, and will give nuance to their perception of what defines a successful business."
The Indigenous Entrepreneur Startup Program is one of several startup programs offered by Futurpreneur. It was established to provide tailored support and programming for Indigenous entrepreneurs across Canada. Through the IESP, young entrepreneurs can receive up to CAD $60,0000 in capital financing, are matched with an expert mentor for up to two years, and gain access to an array of resources and workshops designed to help them set up their businesses for success. Since the program's launch in 2019, more than 100 young Indigenous entrepreneurs have received financing from Futurpreneur programming to launch various businesses nationwide.
Atjecoutay has long been immersed in the world of Indigenous entrepreneurship and youth empowerment. She started her career working for an Indigenous-led oil and gas organization in Alberta before shifting her focus to the nonprofit sector. With an interest in economic and business development and a hyper-focus on entrepreneurship within Indigenous communities, she worked with youth at the Aboriginal Friendship Center in Calgary, developing programs and initiatives for Indigenous youth in that region. Subsequently, she joined a First Nations-owned and operated law firm to work with residential school survivors, conducting research and extensive interviews that resulted in compensation being put forth from the federal government for the hardship, abuse, and suffering endured by First Nations people. Prior to her joining Futurpreneur, she led the Indigenous Business Development Services Program at Business Link, creating and implementing tools, supports, and programming for Indigenous entrepreneurs in Alberta.
As Atjecoutay became more involved in entrepreneurship, her "love truly blossomed and grew for the resurgence of economic resiliency within Indigenous communities." According to her, pre-contact First Nations peoples lived in egalitarian societies where "people very much took care of one another. Everyone held a strong role in society, which nowadays really translates to what we would consider 'entrepreneurship' or a 'business.' So, that's where I started to draw those finite lines to what our communities can do on a grassroots level, to ensure that we're prosperous and that we're building a positive and prosperous future for our next generations."
An entrepreneur herself, Atjecoutay's side business, Thunderbird Consulting, stemmed from her passion to bring Indigenous resilience to the forefront of social and corporate conversations in Canada and raise awareness among Canadians and non-Canadians, alike about Indigenous culture, heritage, and history.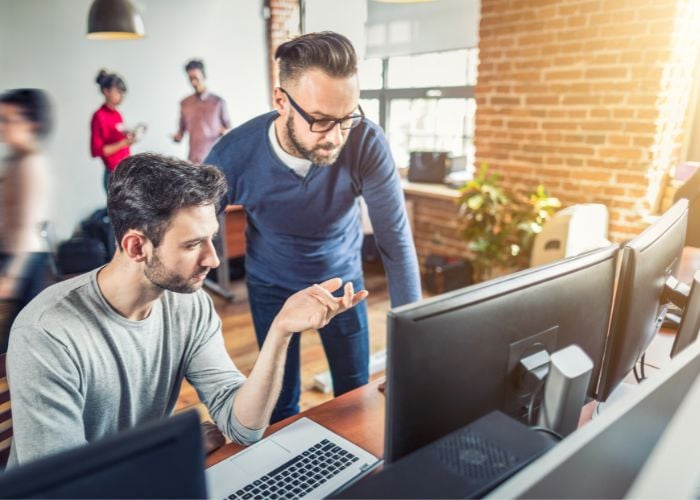 Continuing to develop a robust Indigenous-centric offering is at the top of Atjecoutay's plans for the IESP. A combination of her lived experience and know-how as "a First Nations woman living within an urban centre," she said, will guide her next steps in developing programming that addresses the root problems and challenges that young Indigenous entrepreneurs encounter but also highlights the opportunities, networks, and systems in place to support them. "​​There are positive and negative pieces, just like everything else, but we want to focus on the positive and what our young Indigenous entrepreneurs bring. That is their value proposition, niche, and unique business models, so we can amplify that and support them in various ways."
Ultimately, she said, my goal is to "foster collaboration between Indigenous businesses to support one another, which will eventually bolster the economic resurgence we're working toward."
Indigenous-owned businesses contribute millions of dollars annually to the Canadian economy and provide thousands of jobs to Indigenous and non-Indigenous employees in Canada. "Their contributions are an important pillar of the economy, yet there is not enough awareness about the significance of Indigenous-owned and operated businesses, which is a huge barrier to success when starting a small or medium-sized business," she said. "I'm incredibly honoured to take on this new and exciting role, alongside the Indigenous Entrepreneur Startup Program team, to amplify Indigenous resilience and make a tangible difference in the best way we can," said Atjecoutay.
Learn more about Futurpreneur's Indigenous Entrepreneur Startup Program team and offering here. Join our Facebook group. We are always sharing and disseminating useful information for you to take advantage of.