"Management is all about managing in the short term, while developing the plans for the long term." – Jack Welch
The development of a disciplined management strategy is essential for the success of small businesses. Even the minute details of a business operation can have an impact on its long-term performance. Small businesses should therefore develop a system that facilitates their efficient operation and guarantees their continued existence.
---
Here are a few tips to help manage your business as a small enterprise.
Maintaining an Organized Business
An organized, structured, and disciplined business operation enhances the efficiency of the enterprise. This includes maintaining proper documentation and time management and adopting digitalized and automated technologies. Keeping records of copies of all invoices, cash receipts, and cash payments for bookkeeping and tax purposes helps business owners understand and manage their finances easily. In addition, uploading them to a central repository makes them easily accessible for future needs.
When these recordings of business operations are digitalized, it simplifies the task and makes it transparent. Automating repeatable tasks saves time, and digitalization optimizes accounting, marketing, customer service, and every aspect of business operation. An organized business is always easy to manage, can find faults or mistakes faster, and thus helps make business operations efficient.
---
Building a Strong Team
A strong and efficient team is the foundation and backbone of any successful business. Along with talented members who can drive growth and success, the right team also requires trustworthy people. Commitment to the team and collaboration of the members is essential for the efficient functioning of a company.
The team members should be able to take up respective roles that handle different tasks and responsibilities while focusing on a common goal. This division of work helps each person focus on their assigned task, ensuring the completion and quality of work while saving time and energy. Hardworking and passionate staff are always an asset to the company and bring a work culture that is based on productivity and teamwork.
---
Ensuring Quality Customer Service
Customers should always be placed at the center of business planning, and customer service should be the priority of business operations. All upgrades should be focused on providing customers with the best and smooth experience. In a brick-and-mortar business, staff should be trained to provide a comfortable shopping experience. While in an e-commerce setup, the website should be built with an AI chatbot that ensures 24×7 accessibility for the customers.
Small businesses can ensure customer satisfaction by providing discounts, customer incentives, quality products, and efficient delivery services. Hence, a customer-centric approach that exceeds expectations is always desirable for any business. A satisfied customer's word-of-mouth promotion goes beyond strategic marketing and branding plans.
---
Creating Websites and Social Media Accounts
Small businesses should invest in website development and focus on their social media presence. Potential customers tend to check companies and businesses online to get an impression before they visit the store or decide to purchase the product or service. A well-documented and curated website gives detailed information about the company, their products, and services. It should also be powered by a chatbot that ensures customer service is always available.
Creating social media accounts on all platforms helps small businesses reach out to a wider customer base. A consistent digital presence helps in marketing, brand awareness, and advertising. This online presence will help brands remain in the consciousness of the customer and build customer relationships. In the digital era, websites and social media are inevitable for the growth of small businesses.
---
Engaging in Community Work
Customers always value socially responsible businesses that work with the community and contribute to its betterment. Small businesses have close local and community interaction in their sales, and, most often, the community contributes to the growth and success of these businesses. Hence, small businesses must work closely with the community to give back and help build a better society.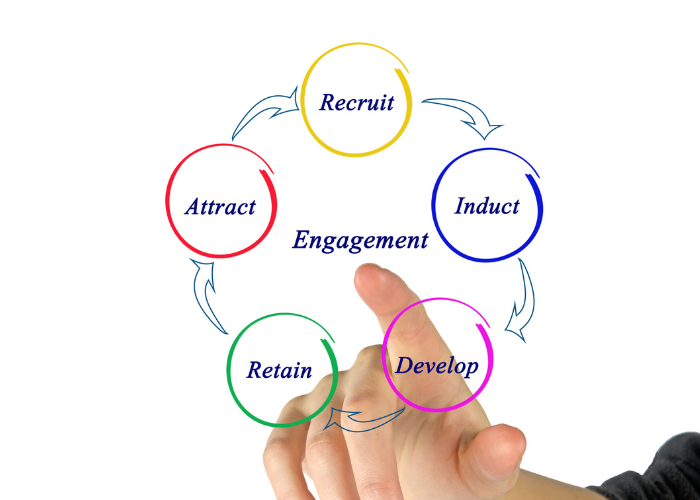 Small businesses can choose to donate a portion of their proceeds to local charities, choose local vendors for their business operations, help raise funds for a cause, or promote sustainable and ethical initiatives. These meaningful contributions to the community will prompt customers to associate with and support the business, thus building customer loyalty and trust.
Small businesses should be aware of all available options to help ease and optimize business operations. Cost-effective and smart work helps in business growth and increases customer base and profitability rather than a money-invested strategy. These solutions will optimize business management to be effective and efficient.
Small businesses should optimize their business management through smart and strategic planning. To know more about these solutions, subscribe to CanadianSME Small Business Magazine https://lnkd.in/dbqmSKN. For the latest updates, visit our Twitter page at @canadian_sme.