Indigenous businesses contribute more than $30 billion to Canada's economy. Projected to grow even more in the next few years, it's our responsibility to encourage them and support them in any way we can. One of the ways we can encourage Indigenous-owned businesses is by choosing to purchase from them. This simple action will increase Indigenous visibility and raise awareness towards a community that desperately needs it.
---
With that in mind, here are 10 Indigenous Businesses in Canada that we can encourage going forward:
Lesley Hampton
An Anishinaabe Artist and Fashion Designer, Lesley Hampton is the founder of her name brand. Based in Toronto, her brand is focused on mental health awareness, body positivity, inclusiveness, and authentic representation in media. A member of the Temagami First Nation, Lesley has been described by the Globe and Mail as an "important Indigenous face in the Canadian fashion landscape". Her athleisure line is centred around her heritage culture and Indigenous roots. She recently signed a contract with BNM Model Manager as a curve model and she is also a speaker on Indigenous entrepreneurship. Through her social media and personal brand, she has been able to grow her company and gain recognition for her hard work and unique approach to promoting her business. An ambassador for equality and diversity and known for representing authenticity through her products and style, Lesley Hampton is quickly shaping and bringing a unique view to her Indigenous background and culture.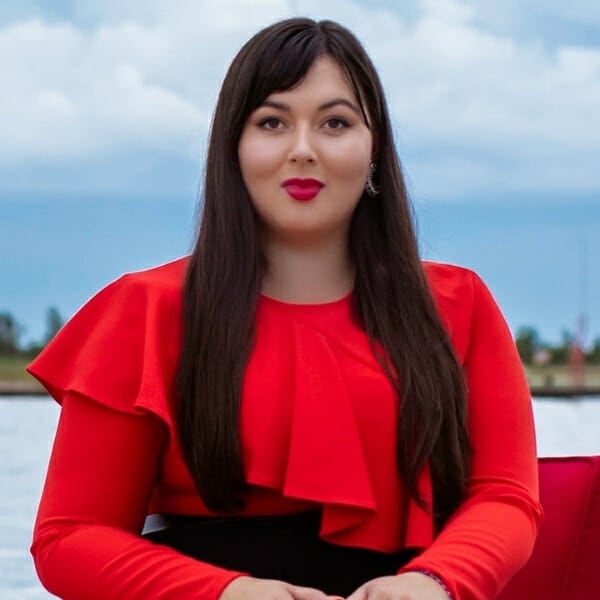 Lesley Hampton, Creative Director
---
SheNative
SheNative was founded by Devon Fiddler through her passion for fashion and ambition. Having been the victim of racism and stereotypes as an Indigenous woman, Devon was devoted to helping First Nations entrepreneurs succeed, which ultimately inspired her to become an entrepreneur herself. Today she is the founder and CEO of her own company which delivers leather goods and apparel. All her products are focused on inspiring Indigenous women and helping them feel elevated. SheNative creates handbags and other apparel that represent and share Indigenous culture. Having been the victim of racial profiling, Devon is committed to breaking the barrier by finding ways to create strength and a strong social impact. One of the initiatives that the company has put in place is to employ Indigenous women in the design and manufacturing of their products. Additionally, the company is involving Indigenous communities and customers in their design process and giving 2% of its revenue towards causes that have a positive impact on the lives of Indigenous women.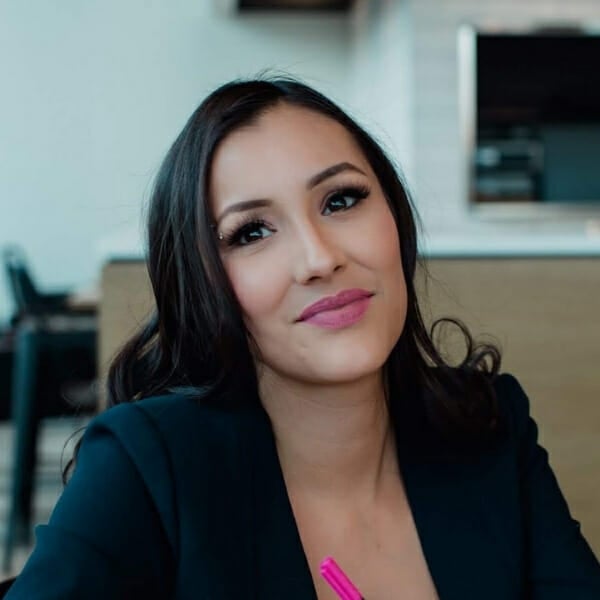 Devon Fiddler, Founder
---
North Okanagan
Starting a business during a global pandemic has a number of challenges. But that didn't stop Sara Martin and Cody Isaac from starting their clothing line in North Okanagan. Cody is of Syilx Nation and is passionate about sharing his heritage and culture through the designs of their brand. Wanting to provide people everywhere with apparel that is not only comfortable and high quality, but that also represents Cody and Sara's love of the Okanagan culture, together they launched North Okanagan. They initially started their company in June of 2020, right in the midst of a global pandemic. To many, it might not have been the smartest idea, but for them, it seemed like the perfect time. Since then, they have grown their basement operation into a full-scale business that has gained popularity throughout the country. North Okanagan is a small business that represents Indigenous culture through its products and is slowly expanding into delivering many more ideas that will encourage and increase the visibility of Indigenous communities.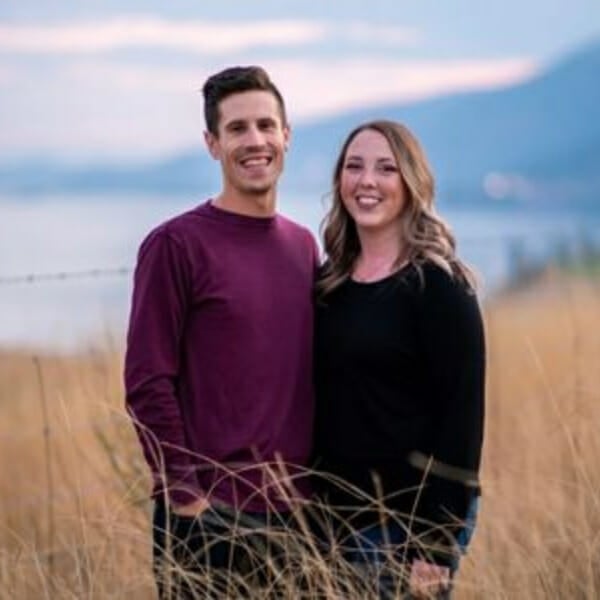 Sara Martin and Cody Isaac, Founder
---
Manitobah Mukluks
Cultural appropriation has without a doubt always been one of the biggest challenges when it comes to the fashion industry, especially for Indigenous communities. One of the most popular items that are being duplicated from the Indigenous communities is mukluks and moccasins. Manitobah Mukluks is an Indigenous-owned brand that delivers products made by the Indigenous community. Focused on helping Indigenous people grow and raising awareness, the company ensures that the Indigenous culture is preserved and respected. Manitobah Mukluks also works in partnership with Indigenous creators and artists to provide them with equal opportunities and share their culture with the world. Although some products are outsourced so that they are able to compete with other non-Indigenous-owned brands, a majority of their products are made locally in Manitoba. The company is focused on raising awareness of Indigenous communities and is constantly finding new opportunities to include and promote them.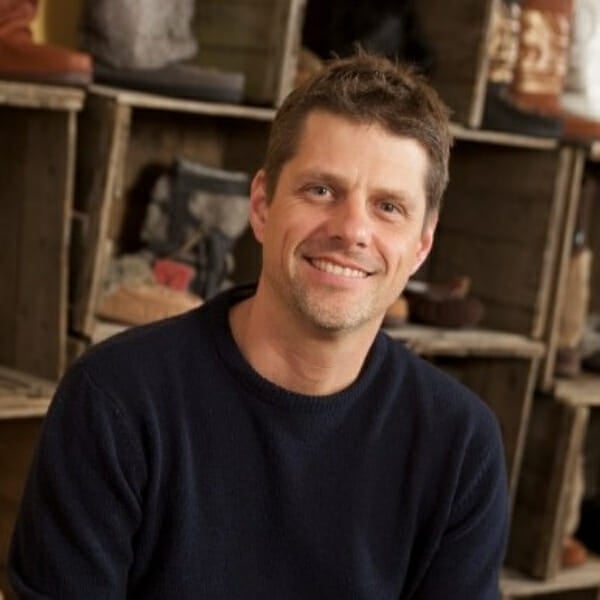 Sean McCormick, President & Founder
---
Cheekbone Beauty
Founded in 2016, Cheekbone Beauty is an Indigenous-owned Canadian cosmetics company. Known for its high-quality cruelty-free beauty products, the company has built itself a strong reputation for providing cosmetics products that are designed for low environmental impact and maximum wearability. Their most popular product is their signature SUSTAIN line of lipsticks and eye pencils and their Warrior Women liquid lipsticks which can be found at Sephora Canada. All their products are natural and organic-based and focused on using ingredients that create less waste and are environmentally friendly. Dedicated to making a difference in the lives of Indigenous youth, Cheekbone Beauty donates to important causes such as the educational funding gap. Their goal is to create a space in the beauty industry that recognizes and represents Indigenous youth. Since its launch in 2016, the company has donated over $150,000 to several causes such as One Tree Planted, Navajo Water Project, and the FNCFCS.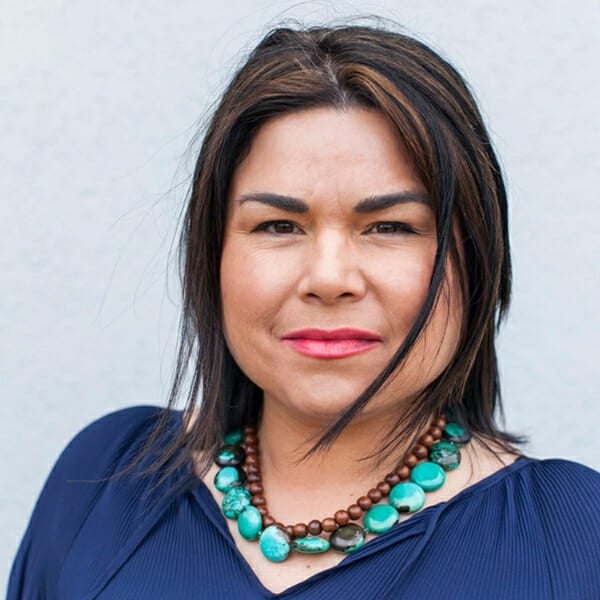 Jenn Harper, Founder
---
Satya Organic Skin Care
Patrice Mousseau started her company as a personal solution to help her daughter that was diagnosed with eczema at a young age. Not wanting to give her child a steroid cream that was prescribed by her doctor, Patrice created her own balm that would clear her daughter's eczema within just a few days. That's how Satya Organic was born. Filled with all-natural ingredients that are non-toxic, Satya Organic is a great company for people who are looking for skincare products that are natural-based and chemical-free. All their skincare products include five simple natural ingredients:
Organic calendula petals
Organic cold-pressed sweet almond oil
Organic beeswax
Organic cold-pressed jojoba
Organic colloidal oatmeal
Satya Organic has gained great recognition for their cruelty-free, family-friendly, hypoallergenic, and chemical-free skincare products that soothe and relieves even the driest and itchiest skin.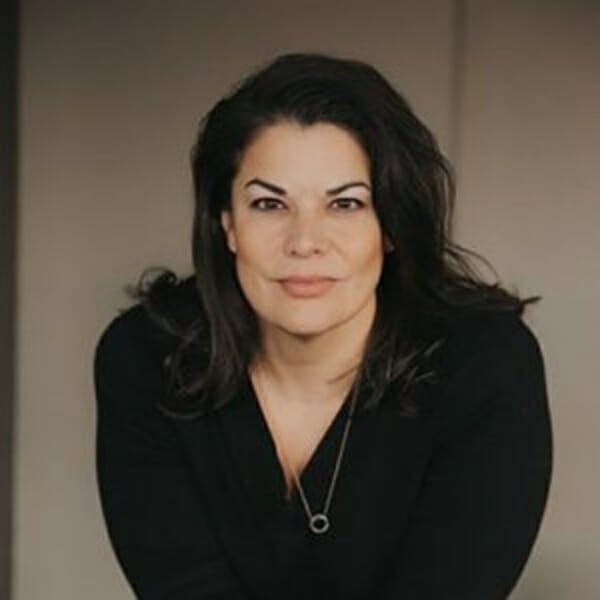 Patrice Mousseau, CEO & Founder
---
Sisters Sage
Founded by sisters Lynn-Marie and Melissa-Rae Angus who are of Gitxaala, Nisga'a, and Metis Nations descent, Sisters Sage is a beauty company that handcrafts wellness and self-care products such as salves and soap while using traditional Indigenous ingredients like cedar, lavender, and sage. Each product is 100% vegan and cruelty-free. Founded in 2018, Lynn-Mary and Melissa-Rae started the company in hopes of creating a business that could help others while sharing their culture and heritage with the world. Passionate about artisan products, the Angus sisters decided to launch a business that was focused on their passion and pays homage to their Indigenous heritage. Within the last three years, the company has been growing and gaining recognition all throughout the country.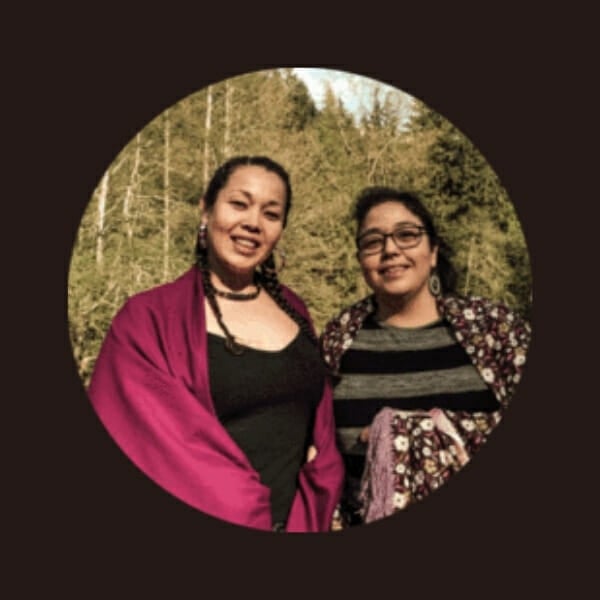 Lynn-Marie & Melissa-Rae Angus, Co-Founders
---
Mother Earth Essentials
Founder Carrie Armstrong comes from a long line of Cree Medicine Women. She started her company to share nature-inspired teachings that are rooted in the sacred plants of the Medicine Wheel. Fearing that the generational teachings were threatened, Carrie worked with her elders and medicine people to create and grow Mother Earth Products. All the products use natural ingredients and are based on traditional recipes that were passed down from a generation of Indigenous healers. Passionate about her heritage and culture, Carrie focuses on selling products such as soaps, oils, candles, hair care products and so much more. She also recently published her book Mother Earth Plants for Health & Beauty: Indigenous Plants, Traditions and Recipes which includes many great skincare and beauty recipes. Mother Earth Essentials is a company that not only increases the visibility of Indigenous culture, but it also provides and delivers natural-based products and recipes that have been passed down from a generation of healers.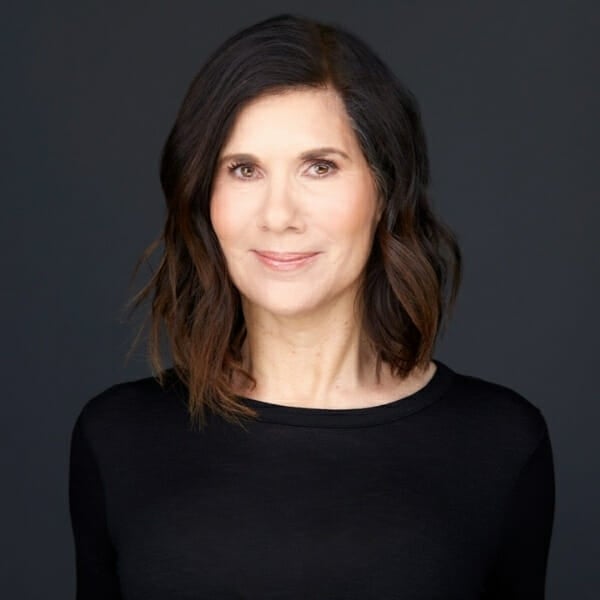 Carrie Armstrong, Founder
---
MINI TIPI
A female-owned company and Indigenous-led, founders Trisha Pitura and Mélanie Bédard started Mini Tipi back in 2016. The company sells beautiful hand-crafted designs sewn locally in Quebec. Among their many products, they are mostly known for their blankets, ponchos, mittens, and shawls. Constantly looking for new ways to increase visibility and support the Indigenous community, Mini Tipi collaborates with Indigenous artists across the country. By doing so, not only is the company set itself apart, but they are also supporting artists and celebrating their heritage. Founders Trisha and Mélanie are beyond dedicated to giving back to the community every chance they can. This is why they are constantly donating to local food banks and Indigenous women's crisis centers as well as sharing their products to those in need. Mini Tipi is definitely setting itself apart from other companies through its generous donations and promoting Indigenous culture.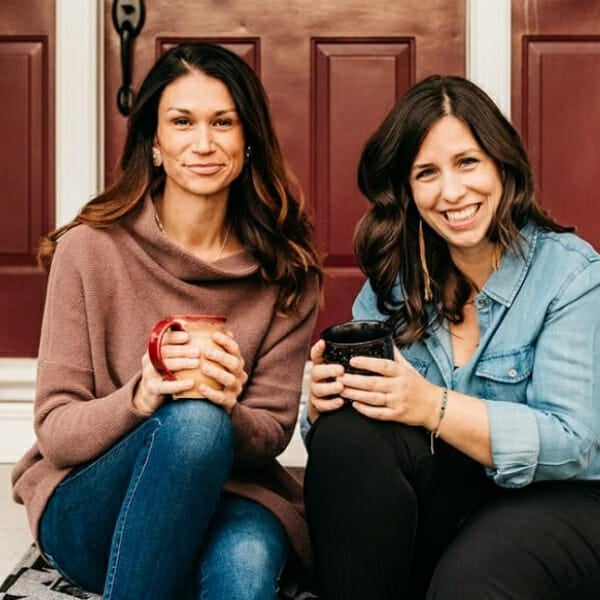 Trisha Pitura & Mélanie Bernard, MINI TIPI
---
Kokom Scrunchies
Who says you need to be an adult to start a company? Kokom Scrunchies was created by 10-year-old Mya Beaudry. This Algonquin who is originally from Kitigan Zibi Anishinabeg First Nation started the company based on an idea she had. Since then, she has grown the company nationwide and provides scrunchies to everyone. Each scrunchie is handmade in Canada and personally designed by Mya who ensures they are made with love. Kokom (meaning grandmother) has now expanded to several different products such as scarves, hair bows, and socks, all uniquely designed and just as colourful as her original scrunchies. What better way to encourage Indigenous businesses and support them than by purchasing products from their younger generation?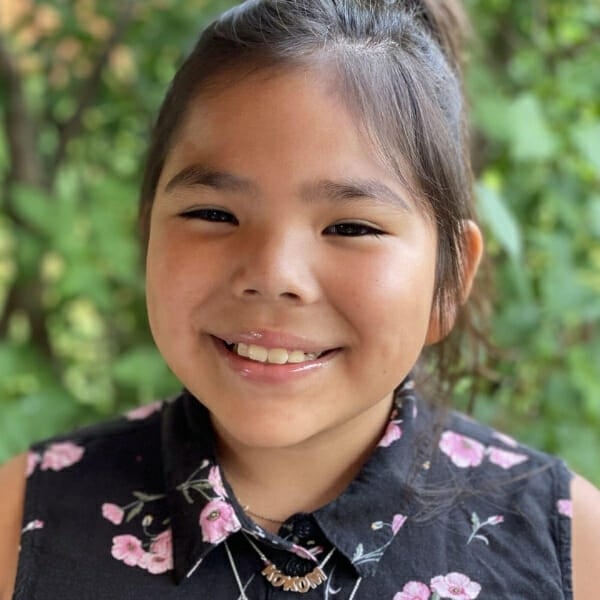 Mya Beaudry, Founder and CEO